For K-fans, Chuu Korea isn't a stranger in your books – it carries trendy pieces that will make you look like you just came out of a Korean fashion magazine. If you're looking for inspiration of what to wear for the festivities – and still be versatile for everyday wear – then look no further.
Chuu Korea offers free domestic shipping for orders above KRW 70,000. Be sure to use Buyandship's Korea warehouse address for access to affordable international shipping.

---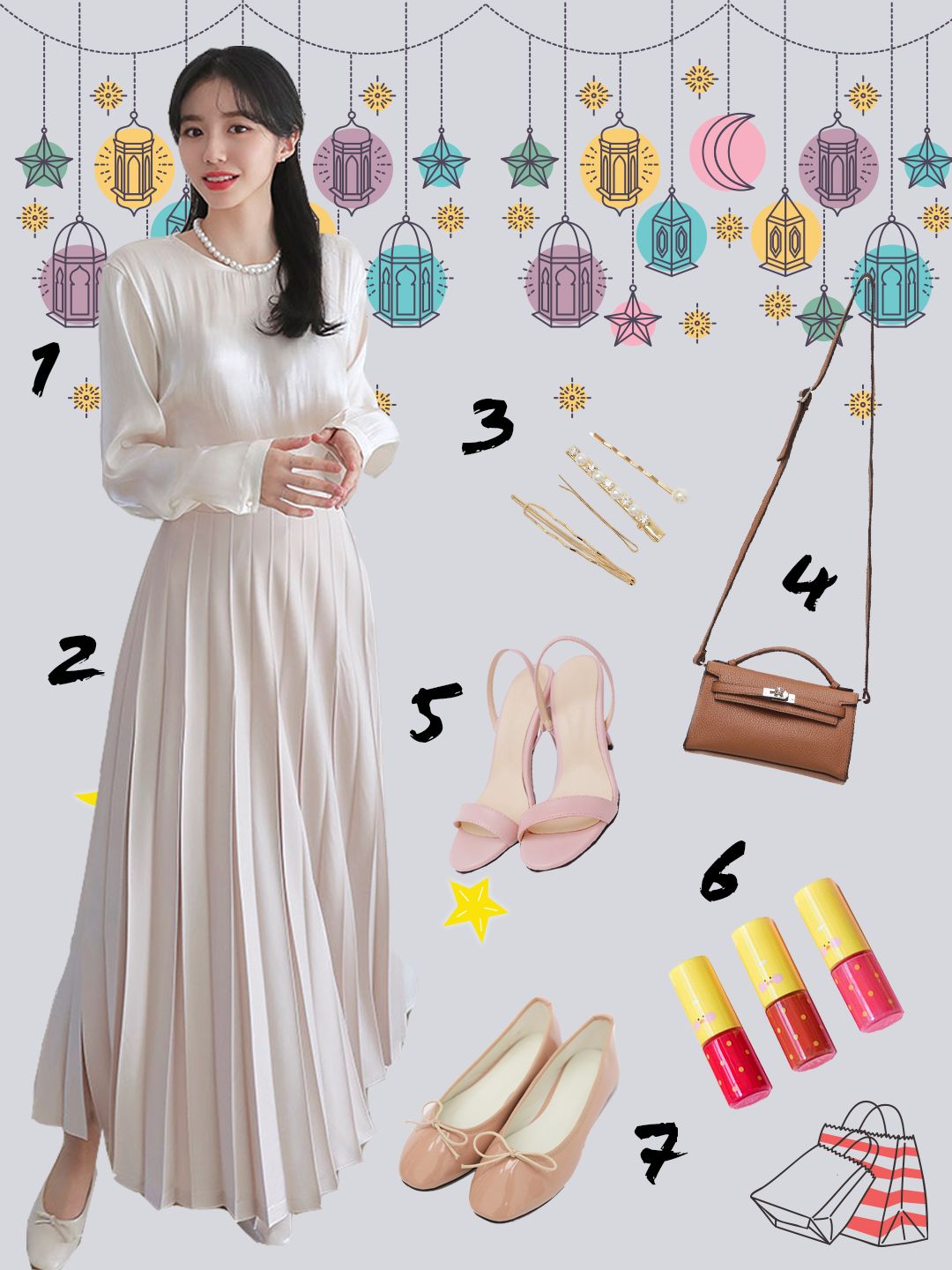 1. Shine Bright Blouse | KRW 49,800
A classy flowy piece that can be paired with a long skirt or jeans, Chuu's Shine Bright Blouse will like you shine like a star.
2. Spring Pastel Pleated Skirt | KRW 49,800
Who doesn't love a good pair of maxi skirt? It gives your outfit a feminine touch while constricting your movements.
3. Hair Clips With Pearl Details | KRW 6,800
Hair clips are all the rage now; hair accessories are making a comeback. The combination of gold and pearly is on trend, without being tacky.
4. Small Happiness Clutch And Shoulder Bag | KRW 44,800
Chuu gives its customers a little happiness in the form of its 2-in-1 bag. This Small Happiness bag can be worn as a shoulder bag on more casual days or be turned into a handy clutch for a night out.
5. Delicate Strap 9cm Heel Sandals | KRW 33,800
Strappy heels are also making a comeback. These minimal and delicate strap heel sandals are easy to throw on and can be paired with a multitude of looks.
6. Beige Chuu x Fanfan Duck Lip Tint Kit | KRW 48,000
There are days where you just can't be bothered to put on a full face of makeup but want to look polished. Your answer to this dilemma is lip tints! They're sheer enough to give you some colour while feeling comfortable on the lips.
7. Everyday Flat | KRW 26,000
If heels aren't your thing, then these Everyday Flats are the way to go. They come in a variety of colours, which gives you endless possibilities of outfit combinations.