Fashion and modesty aren't mutually exclusive, and US-based Urban Modesty wants to revolutionise what is meant by modest fashion. No longer will shapeless, bland clothing come to mind when a woman strives to be modest in her style. Instead, the brand allows women to fully embrace modesty with all the trendy, fashion-forward, cutting-edge clothing — giving them the best of both worlds.
We've curated a few of our favourite pieces from Urban Modesty that will help you find staples in your modest fashion wardrobe. The website offering 40-70% price markdown to welcome the month of Ramadan. You can also get an extra 15% off with the code "ramadan15" or 20% off with orders above USD $125 with the code "ramadan20".
Delivery within the US is free above USD $99. Take advantage of the sale and deliver your haul to Buyandship's US warehouse to enjoy affordable international shipping to Singapore.

---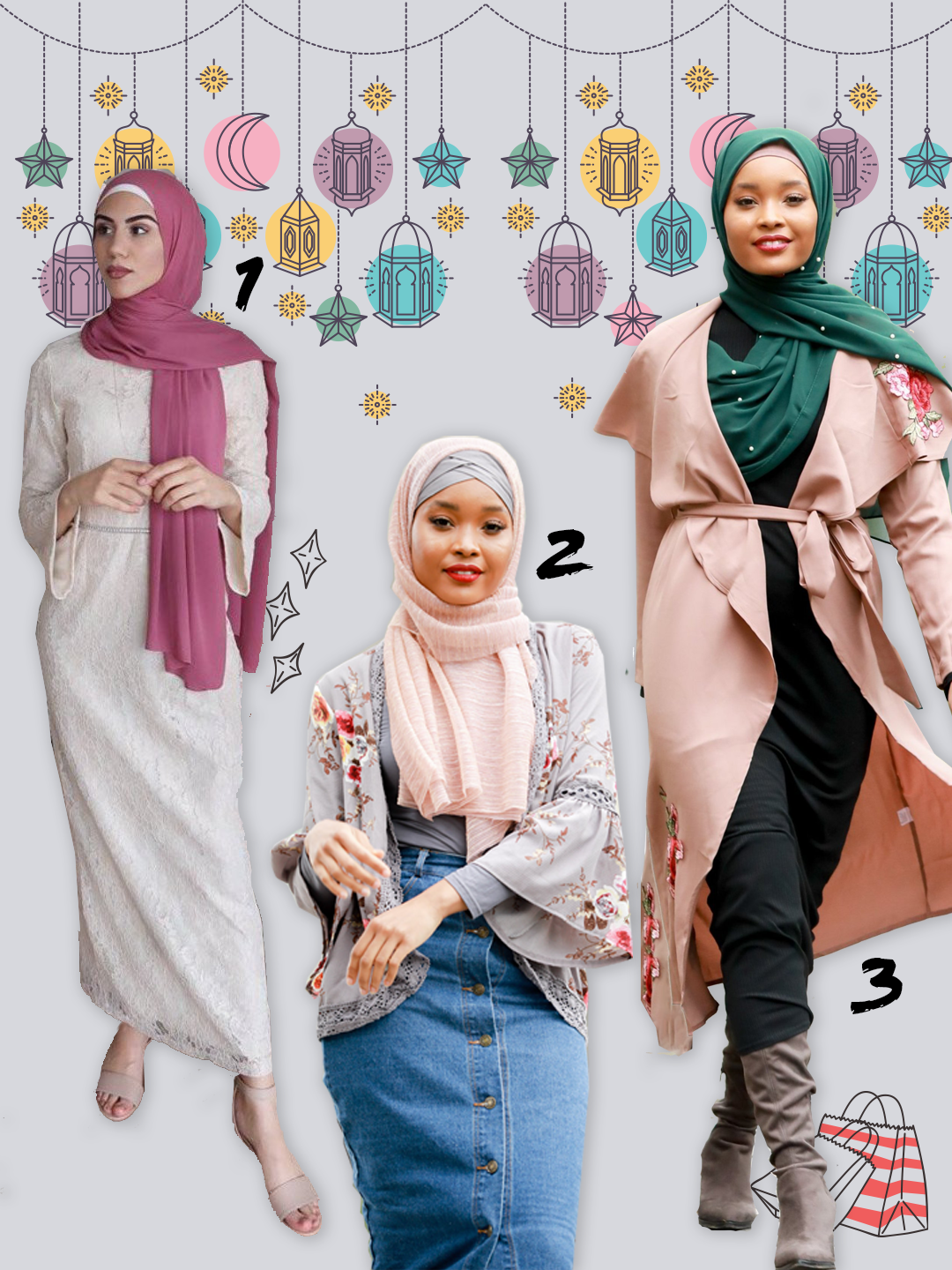 1. Off-White Belle Sleeve Lace Gown | USD $77.97
The Belle Sleeve Lace Gown features a delicate floral lace design with bell sleeves in a simple silhouette that is complemented by a waistband. Thanks to its off-white colour, it's easy to mix-and-match colours with the dress for that pop of colour.
2. Grey Floral Chiffon Cardigan | USD $27.32
The perfect go-to for a variety of outfits, you can wear this chiffon cardigan with a pair of pants, skirt or dress for a layered look. The chiffon cardigan is made with medium weight fabric and features a floral allover floral print, kimono sleeves with crochet detailing,
3. Tan Embroidered Maxi Cardigan | USD $41.64
A beautiful neutral-toned piece that can be paired with a range of clothing, this maxi cardigan is a beautiful accompaniment to your outfit.  Urban Modesty has paired the cardigan with its Green Chiffon Hijab to add contrast.