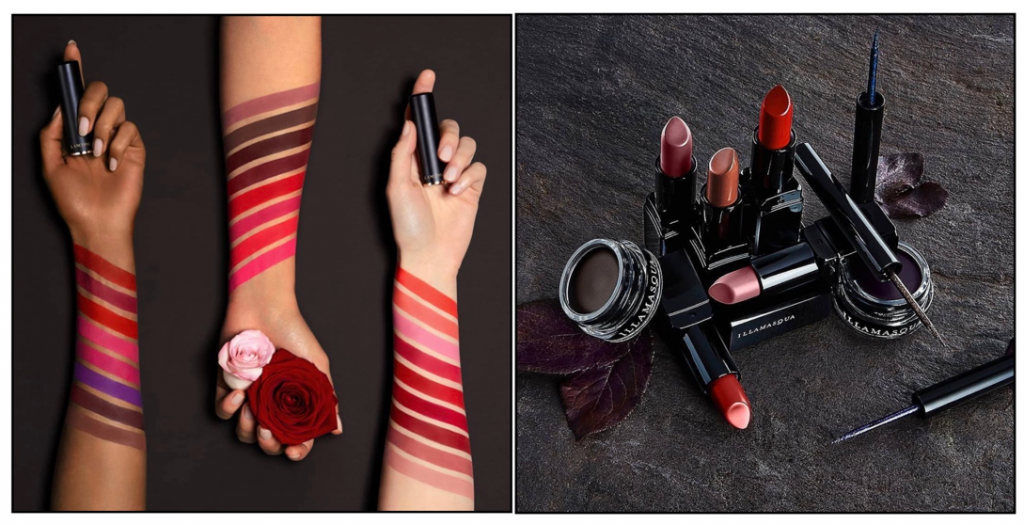 The 4 favorite Beauty Websites, that not only the customers but also the Buyandship team love! Why? Because you can purchase many brands, which are not available in Singapore, and other brands for a much cheaper price! And even though these websites only ship to US, UK, and Japan, you can still buy from their websites and ship with Buyandship! We will deliver right to your doorstep! It's always good to stock up on your favorite beauty brands, am I right ladies?
~Keep in mind, that we can't ship liquids to Singapore~
---
# 1.

UK Shop Boots UK
Boots is one of the leading drug stores and opened more than 1000 stores throughout the UK. In addition to selling drugstore beauty & skincare products, they even offer major beauty brands such as Chanel, Estee Lauder, Lancome, and so on. Furthermore, they sell household products and maternal & baby products. Very popular is also Boots' own skincare brand called "No7", which has been selected as the "Best Selling Beauty" brand in the UK. It is the first choice for most British female consumers. "SOAP&GLORY" is another famous and popular brand by Boots. The best is the retro style pink packaging, and the collection features scrubs, body lotion, hand cream, and more! Another favorite is "Real Techniques". It is a UK make-up brush brand that is used and recommended by make-up artists around the world, and it is super affordable!


🔗Shop Boots UK HERE and send your purchases to our UK warehouse!
---
# 2.

US Shop Walgreens
Founded 1901, Walgreens has a 100-year history and is the most widely opened large-scale drug store in the United States. It sells everything from cosmetics, daily necessities, medicine and supplements, and even groceries! The best is, Walgreens offers popular high-valued brands and launches promotions very often! If you are a fan of European and American makeup and skin care products for a low price, then you will love Walgreens. Shop the WET N WILD MEGALAST LIPSTICK for only USD$1.99 (about S$2.70) This drugstore brand is widely know throughout the US and is even cruelty free! Another beauty blogger favorite is the MILANI ROSE POWDER, which sells for only USD$8.29 (about S$11). All other blushes and highlighters by Milani are must-have products as well! The packaging is beautiful, the color is fine and long-lasting and it makes a perfect gift. Last but not least, shop for a variety of supplements brands, with amazing Buy-1-get-1-free deal!

🔗Shop Walgreens HERE and send your purchases to our US warehouse!

---

# 3.

Japan Shop Cosme

Japan's largest beauty website, thankfully has an English version (and Chinese version) for everyone's convenience, so you don't have to worry about not knowing what you are buying! They even have Cosme awards, which is an annual makeup award, and ranks the best makeup and makeup accessories, etc. This list is ranked based on best selling and best-rated products by actual Cosme customers, and one of their winning products is the "dejavu Lasting-fine eyeliner". In fact, dejavu's eyeliner appears on the award list every year. The pen is unexpectedly smooth and bright, even with a little shaky hand you can apply a line smoothly! If you are a fan of facemasks, Cosme is the right shop for you. One of the best selling masks is the "FLOWFUSHI SAISEI Mask". This mask is mainly used for anti-aging and skin repairing, and the combines the concepts of triggering Chinese medicine acupuncture points, to make the mask even more effective! How it works? Massage the acupoints (made from refining ingredients), which will release a high concentration of negative ions and stimulate the acupuncture points!

>🔗Shop Cosme HERE and send your purchases to our Japan warehouse!

---

# 4.

UK Shop LookFantastic UK

LookFantastic, a very popular beauty website worldwide, is one of the top three beauty products websites of the UK. It offers over 450 skin care and beauty brands, including NYX cosmetics, Chantecaille, Pixi, Elemis, etc., the price is relatively cheap, as most of the goods are European brands. Compared to Boot's, Lookfantastic UK provides high-end brands and often niche brands, that are hard to find at other shops. Their variety of makeup, skin care, haircare and more makes it one of the favorite beauty shops of women worldwide. Although they also offer shipping to Singapore, you can find different brands, if you shop on the UK website! So shop the UK official website and ship with Buyandship!




🔗Shop the UK Lookfantastic shop here: HERE (don't forget to change country to UK) and send your purchases to our UK warehouse!

---