If you want to shop vintage and handmade products, but don't know where to look, we are here to help you out. Below we listed our top 5 vintage online shops where you can find your special treasures without leaving your couch.

---
Shop Vintage goods at Ruby Lane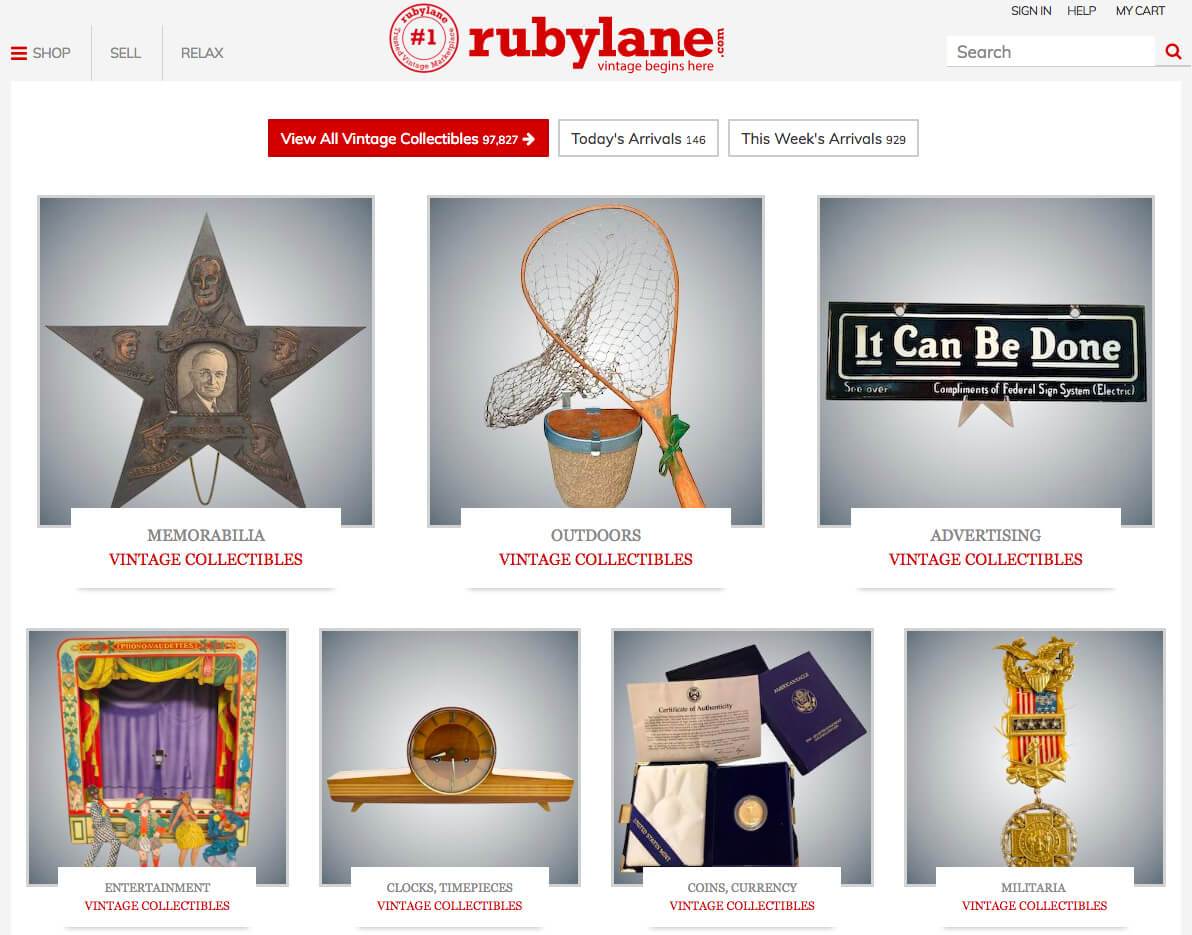 US vintage online shop Ruby Lane, founded in 1998, is one of the only platforms entirely focusing on vintage and antiques and it features over half a million products. If you are looking for vintage fashion, this is the right destination for you. Most of Ruby Lane customers are from the UK, US, Canada, Australia and Germany. Additionally, Ruby Lane has amazing reviews!
Shop 🔗Ruby Lane and ship with 🔗Buyandship
---
Shop Handmade at Etsy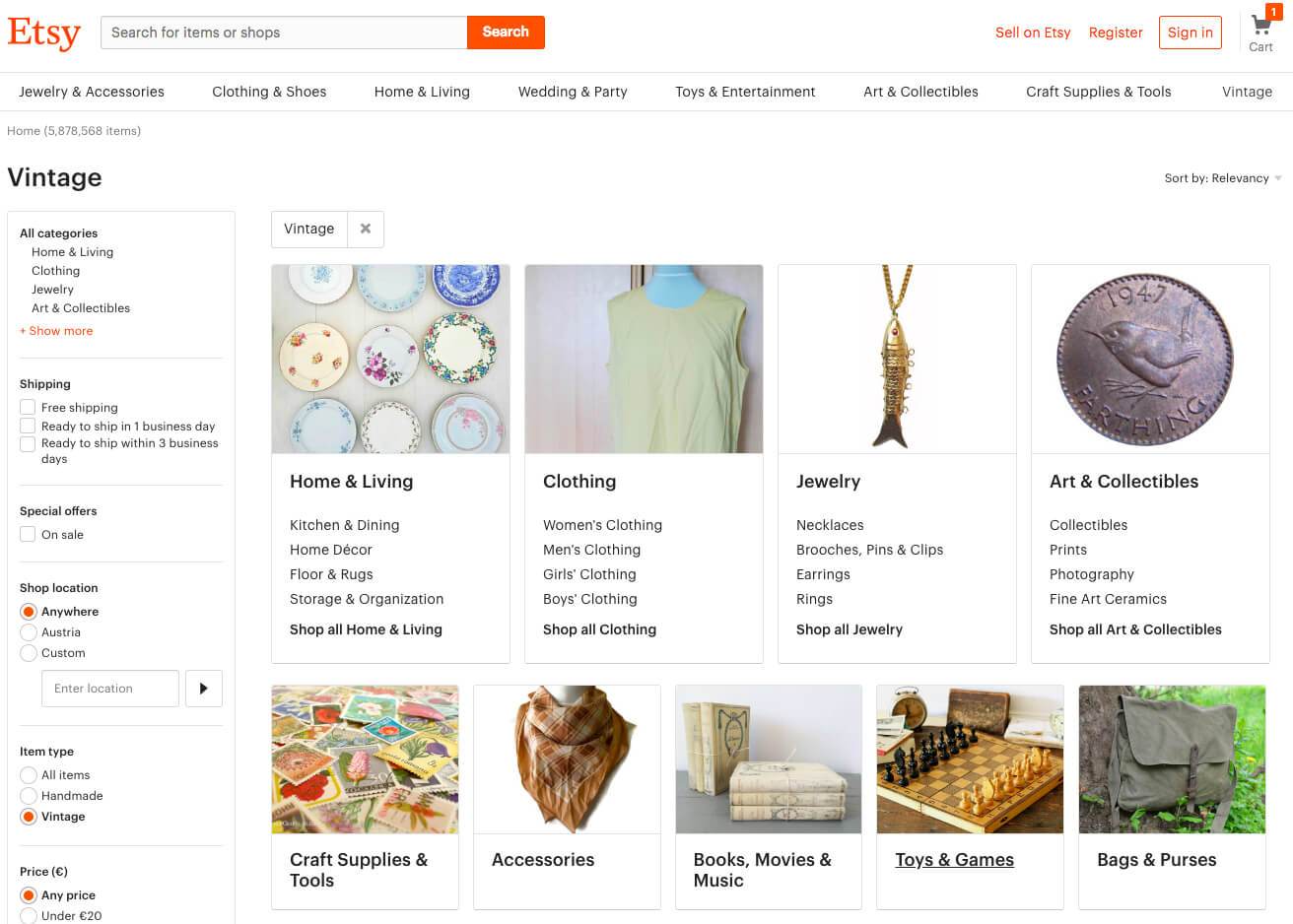 Founded 2005, Etsy has established itself to one of the biggest handmade and vintage online shops worldwide. With 50 million products you have the agony of choices, mainly focused on handmade and vintage products. Wether you are looking for homeware, clothing, accessories, jewelry or even art, you can find it on Etsy!
🔗Shop Etsy here and ship with 🔗Buyandship
---
Online Giant Ebay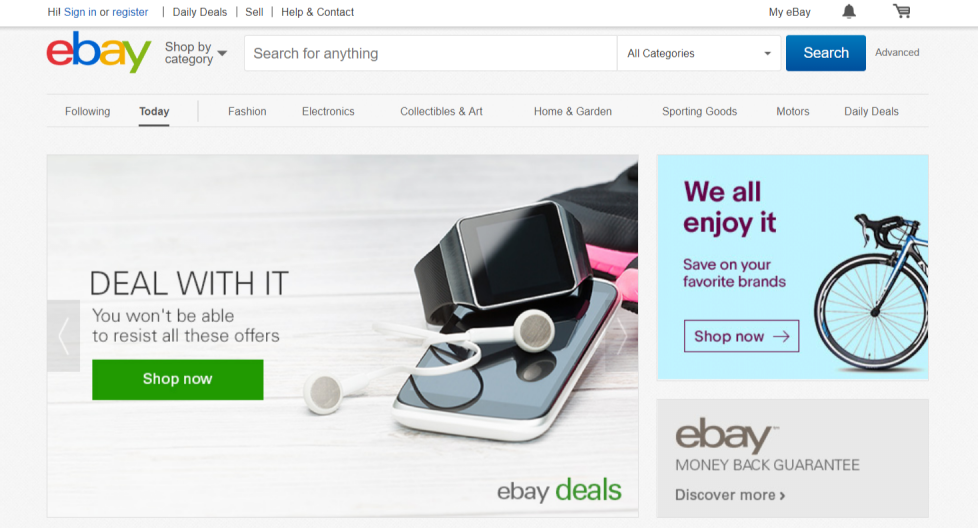 Started 1995, Ebay has grown to be the biggest online destination, connecting millions of buyers and sellers around the world, offering everything from fashion, homeware, electronics, art, motors and much more! Don't forget to also browse through their endless collection of Vintage fashion, art, and accessories! You can also filter by decade, material etc!
🔗Shop Ebay here and ship with 🔗Buyandship
---
Korean Vintage at Vintage Gems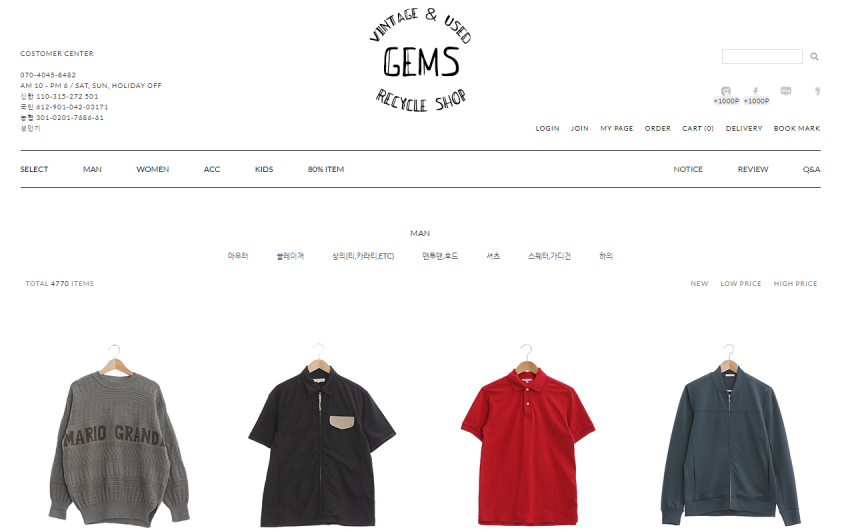 Don't only look for Vintage Fashion in US and Europe, Asia has some great shops too! Vintage Gems is our favorite vintage online shop from Korea! Offering men's & women's vintage and second-hand clothing, accessories, and kids fashion too! This online shop sells all it's own items and does not offer items by other sellers.

🔗Shop Korean second-hand clothing at Vintage Gems here and ship with 🔗Buyandship

---

The Selling App Mercari

Mercari is the selling app, which provides an easy way to sell or buy almost anything. Fashion, toys, sporting goods, electronics, jewelry. Sellers snap their items and list them on the app and then send it directly to the buyer. Mercari operates in the US, the UK, and Japan (and we have Buyandship warehouses in all of these countries)!

🔗Shop Mercari here and ship with 🔗Buyandship