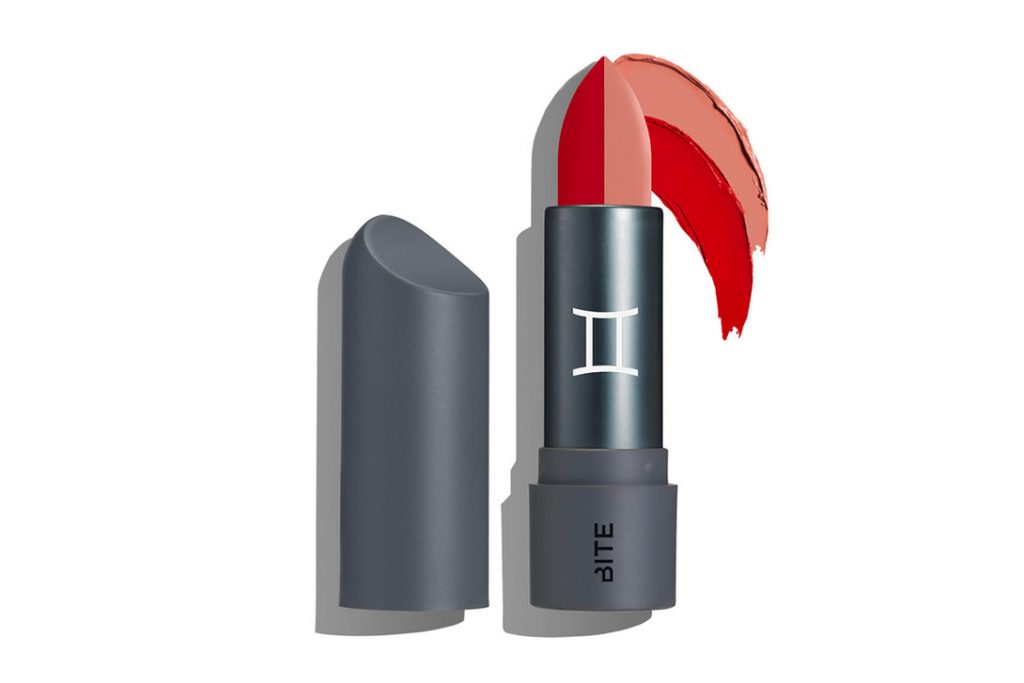 It's Gemini Season now! Whether you're a proud Gemini yourself or you're looking for a unique birthday gift for that female friend who's one, check out Bite Beauty's Gemini Amuse Bouche Lipstick!
For each sign of the zodiac, Bite Beauty releases a limited edition shade of award-winning Amuse Bouche Lipstick monthly. The Gemini version is a special one with double-sided bullet, paying tribute to the sign of the twins. A warm nude and a fun-loving red let Geminis mix up their style as they please. Like all Bite Beauty products, the Gemini Amuse Bouche Lipstick is handcrafted by Bite Beauty at the brand's facility in Toronto, and is made with natural and organic ingredients, so you can feel good about your lipstick and indulge the mouth-watering flavour made from fresh-pressed citrus layered with notes of cherry, mint, mango and vanilla.
Bite Beauty offers FREE Standard 3 Day Ground Shipping on orders over $50, so pay only $5/lb, and we will get the items straight to your door!