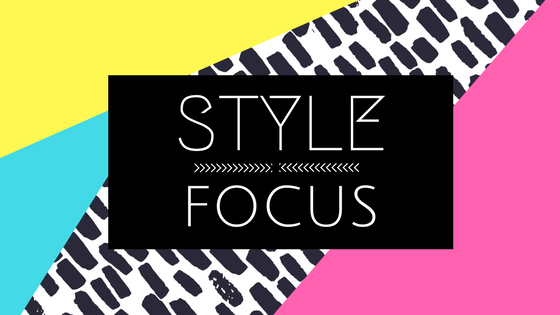 Welcome to our second installment of Style Focus, each month we dedicate one article to a prominent influencer with a very distinct style, and share some clothes or products they are normally seen wearing or using.
This month, we are turning the spotlight on OhJoy! Joy Cho is a veteran when it comes to the blogging business, and being graphic design trained means that she has a very strong sense of aesthetic when it comes to her branding and blog. She founded her OhJoy! blog when she was in the midst of looking for a new job after moving to be with her fiancé (now husband). Since then her blog has grown into a fully fledged company and she works with a team of strong women who have the same passion for design.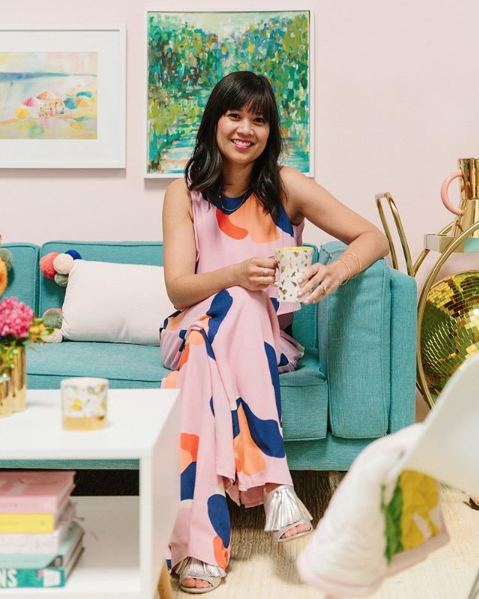 And being a true collaborator, you'd see on her blog pages that she's designed and launched some products with Target, Tula, Band-Aid, and even Anthropologie!
Let's have a look at a few things this badass mama blogger loves to have a peek into her style.
ABSTRACT PRINTS
The one thing you can count on seeing all over her blog, Instagram and stories are just vibrant splashes of colour. Whether you spot it on her product, or on the items of clothing she wears, it is ever present. She had written a blog post recently on how you can pair up your brightly coloured abstract prints in four different outfits. We have to say, taking bold patterns and incorporating them in your everyday wear takes a certain skill, and we love how quirky her looks turned out to be. Out of all the outfits she did up for the blog post, we happen to love these loose fitting pants from Zara with a black, mustard, green and white geometric pattern all over. You may not thought wide leg pants would be flattering, but if paired with the right top and jacket, it will work really well as office wear and will make you look taller.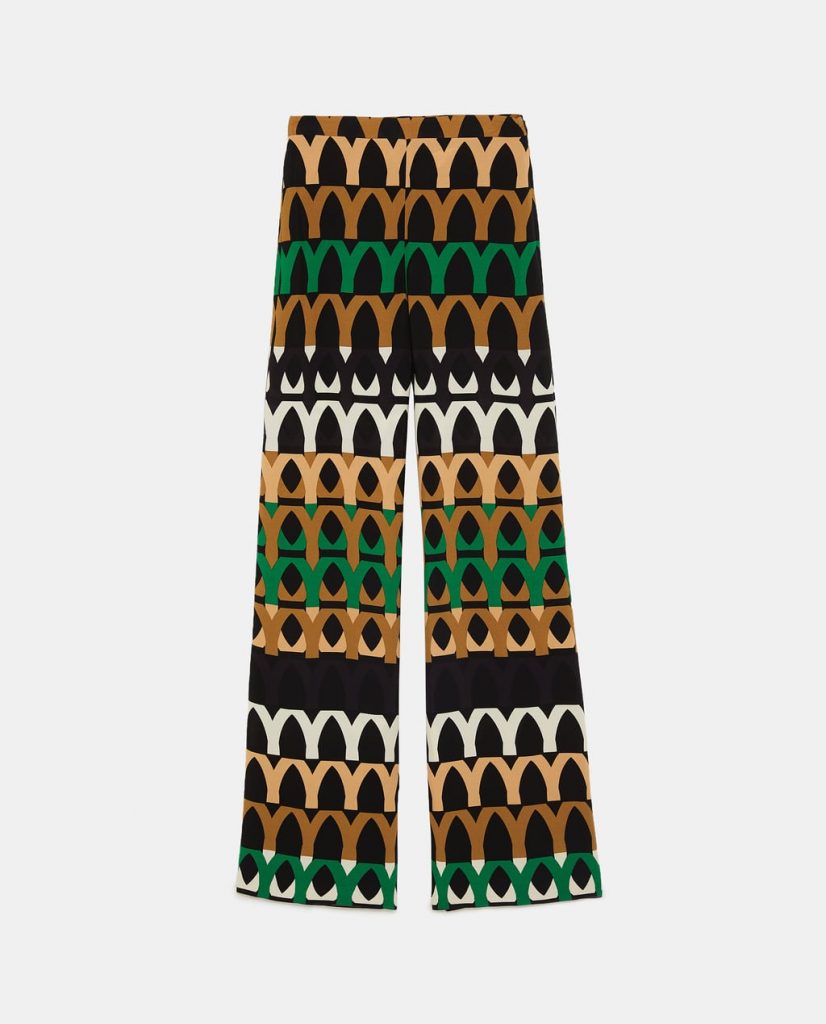 POPS OF COLOUR
Even if there are days when she has to dress in a more muted palette, you'd find that a bright pop of colour wouldn't be too far away. Most of the time it would be found in an accessory, be it either decorative jewellery, shoes, or a clutch. Joy featured this very colourful woven Tessellated clutch by NOONDAY in her International Women's Day post. One of the things we love about OhJoy is that they are never shy in championing womens' causes, and supporting fellow ladies' businesses. Noonday is one such business that brings together different jewellery and accessories that are handmade by artisans around the world. Since their cause is meaningful, make sure to look around and add as many other items to your cart because US shipping is always flat fee!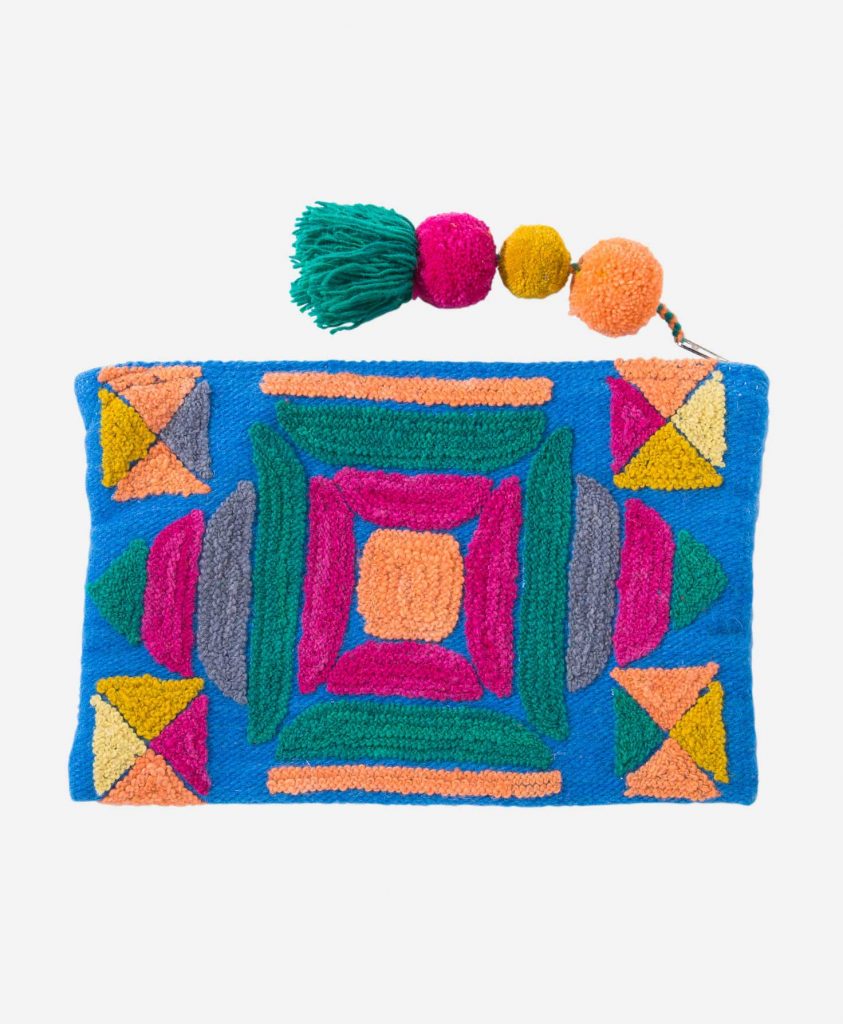 FUN FAUX FUR
When Joy did a blog post about how she found dressing up in really different and fun looking faux fur coats, we were cracking our brains to figure out how we can adopt that style without having people think of us as gila. Singapore may not be climate appropriate to ever wear fur jackets outdoors, but those who work in freezing offices would know that we have a thing called indoor winter. Subzero air-conditioning climate is a great excuse to play around with this style, look around your favourite shops for funky coloured or pattern fur coats, or try out this block-coloured GOING THROUGH A SOFT PATCH coat from Nastygal. They are having a sale now, what a score! It will also go very well with the Crazy, Rich, Asians trend we are having right now.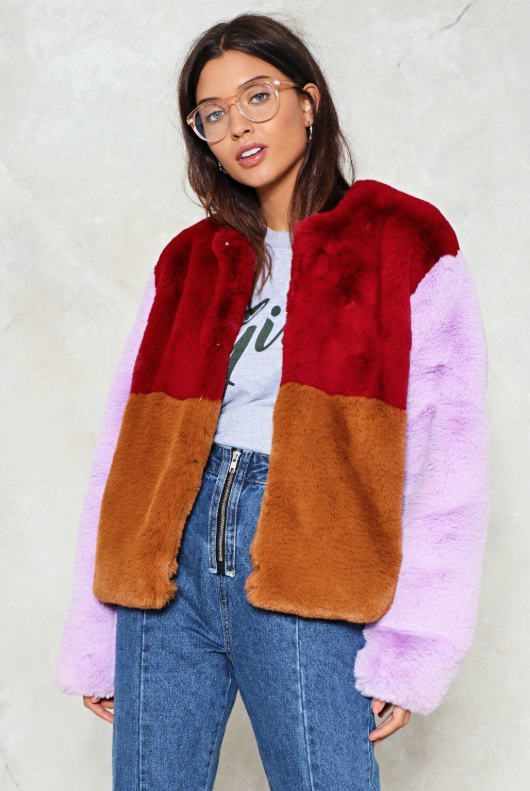 FLOWER POWER
It's not just all abstract prints and bold colours for Joy. If you scroll through her Instagram you'd see there are some examples of her wearing flowery patterns that tends more towards the soft and feminine. You'd also find that a lot of the clothes and accessories she sources for herself and have become her staples are usually thrift store finds. Oh, we so do wish Singapore had excellent thrift stores or flea markets around, it'll be such a thrill to be able to comb through these places for treasures. If you do want to add a little touch of vintage florals to your wardrobe but aren't sure about cutting and fit, take a leaf out of Joy's book and try accessorizing with these VINTAGE FLOWER ENAMEL PINS from Etsy. There are plenty of stores there that sell vintage items and we dare say it's as fun as going thrift store shopping.
ZIPPING AROUND
Being a mom, entrepreneur, and creative director in her own company definitely keeps Joy's arms and schedule very full. And a lot of the time she finds that she needs to make day trips to other states for appointments, meetings, or to even give presentations. So it made perfect sense when she teamed up with Calpak to design a luggage line. We particularly like the fun vibes of the CONFETTI CARRY ON luggage. It's perfect for the lady who has got her head in her career game and needs to travel and make things happen, and yet fun enough to remind her that it's not all work and no play. A carry-on size is perfect because when your clean laundry runs out, it's time to run on home. If you want to be even more organized, check out the matching Confetti 5-piece set that will fit perfectly in your bag and keep your things neat. You can even use them as separate pouches or clutches too!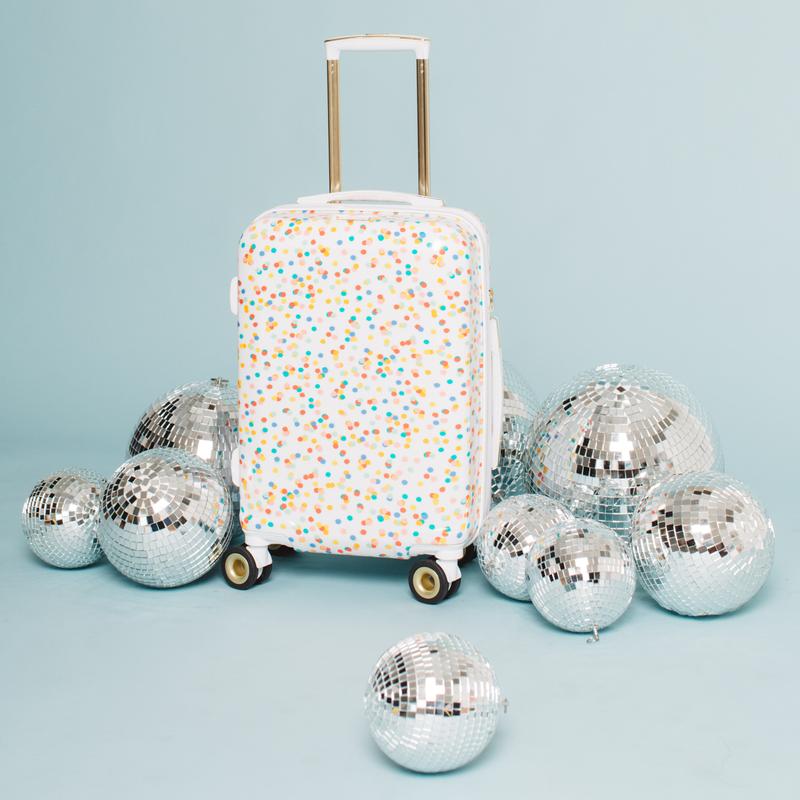 After this, we think it's obvious that we obviously have a girlboss crush on Joy Cho and the work that her team does at OhJoy! And that picking out a few items that emulate her style is only scratching the surface of what makes her, and her brand, tick.
Go look through her blog and check out all the other awesome stuff they do, and share if you find something we haven't featured yet!