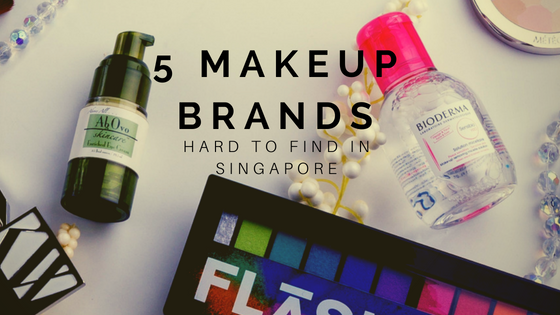 Have you seen Singaporean YouTuber Peishi's latest video? In it, she managed to get her hands on some drugstore makeup brands that she's been wanting to try but aren't available in Singapore. So she managed to get them by using our forwarding service and US warehouse address!
We love a couple things about the video. The first is how she very confidently opened all her new cosmetic products and used them doing a whole face of makeup on the spot, giving a very honest, and nearly 'live' review of each of them. We think it's really something that most of us girls need right now, someone real using products that we would use too! Second, is how she's pretty good at figuring out how to get really good deals and save while shopping online. She definitely sold us on the ELF products and brushes that we got.
If you're curious about the kinds of products she has bought, tried, and tested, you can watch the video below.
Her video really got us thinking. What other makeup brands have bloggers and YouTubers been using that we haven't really discovered? We've done a blog post previously on skincare products we haven't been able to find in Singapore, and we think it's high time we looked around for cosmetics.
5 incredible cult skincare brands that are hard-to-get in Singapore
CHARLOTTE TILBURY
When we first visited the pages of Charlotte Tilbury, we remarked at how all the products on the makeup range all seem to feature very wearable colours that would suit many skin tones. Thee brand favours releasing makeup products that seem very natural, nothing that scare someone who has no experience using makeup, with shades that can be built up if you want heavier looks. All the packaging looks expensive and of high quality, we really love that their lipsticks come in metal tubes. And immediately, while fishing for a product we are keen to try, our eyes went to this INSTANT LOOK IN A PALETTE in the shade of Beauty Glow. Think of it as a practical Makeup for Dummies. Check out how the shades will show up on different skin tones in the photo reel under the product description. Their direct global shipping may get really expensive so that's where we come in! Ship to our US or UK warehouse addresses to ensure you don't have to pay too much just to get the product.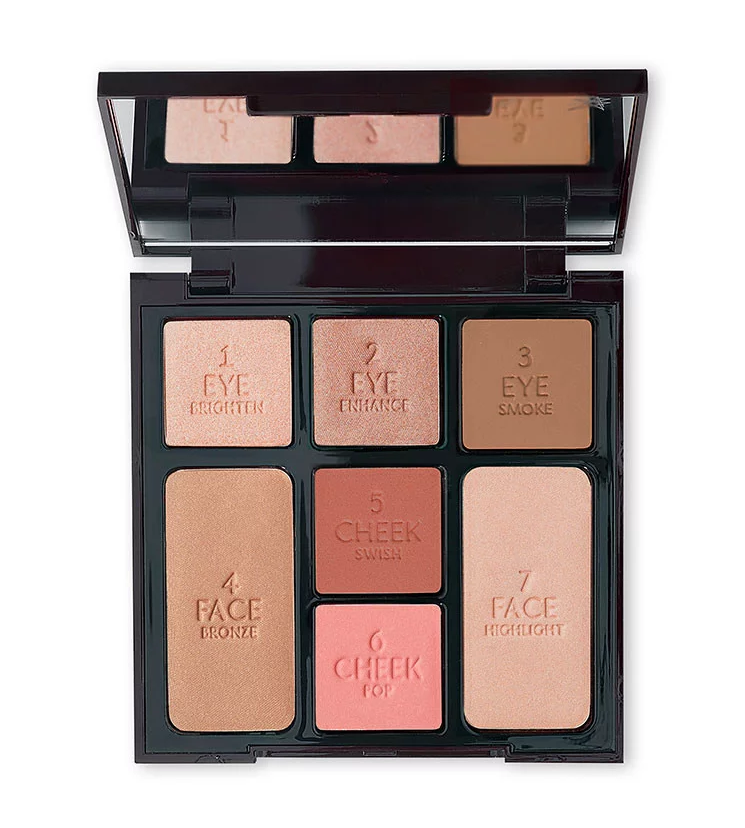 SLEEK MAKEUP
If you're somewhat of a bolder person and you have never been one to shy away from colour, then a brand that will give you high-quality pigmented shades at a very value-for-money price would be UK brand Sleek Makeup. Their products sit around drugstore priceline, which means it makes it VERY tempting to try everything they have in stock. Some of us working at BuyandShip have used their products before on a daily basis, like the Face-Contour Kit, so we know for sure the quality is legit. However, we think their most value-for-money product listed on their site are the i-Divine palettes, each comes with 12 eyeshadow colours and are priced at less than SGD20. If you had to try one, start with this dreamy palette with an equally dreamy name, DREAM A LITTLE DREAM. It's mainly shimmer eyeshadows that can be worn either sheer or a little more dramatic. And with free UK shipping for purchases over £35, it's a great excuse to start purchasing all your Christmas gifts early!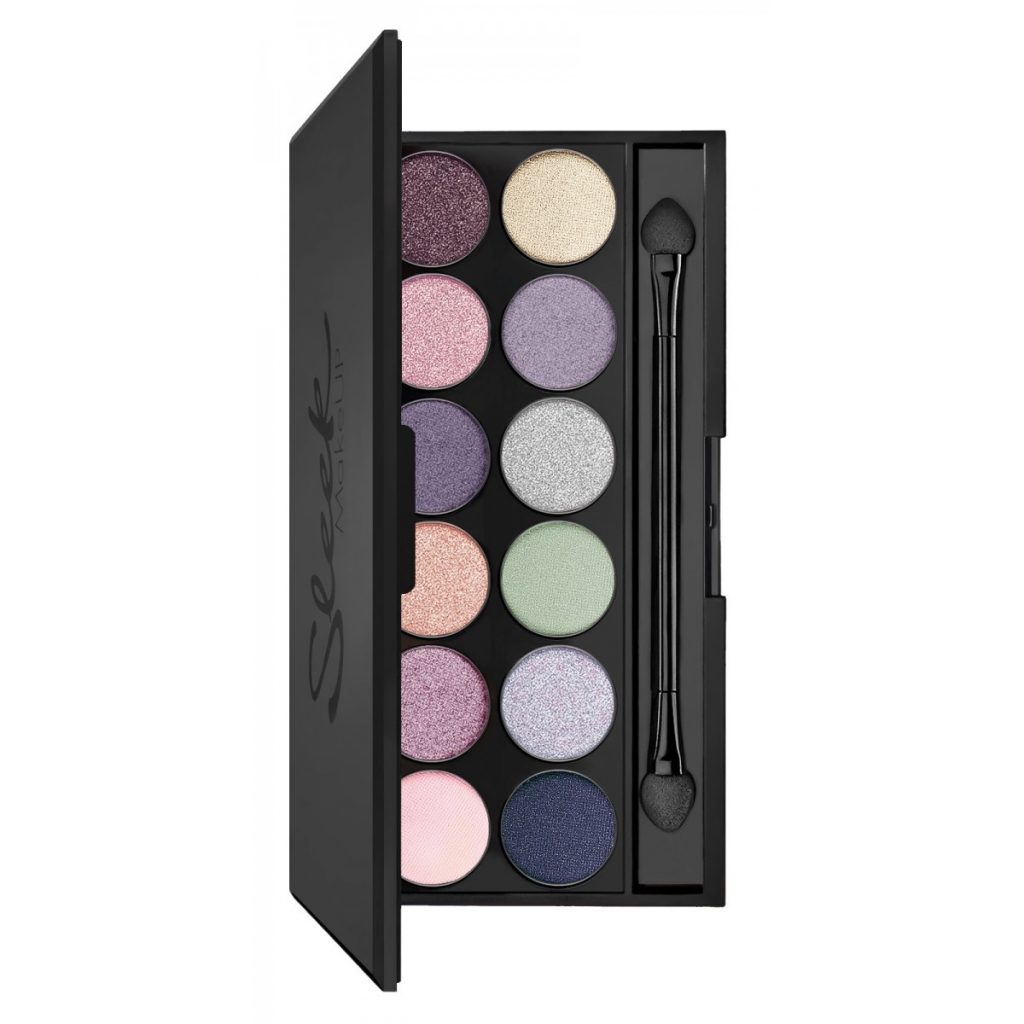 MAKEUPGEEK
The joy about following YouTubers is that you will be able to celebrate in their growth both as people and in their careers through the years. One such real personality we love to see thrive is Marlena of Makeup Geek. She's been named the Big Sis of makeup gurus and her lovely personality and the way she treats people with love makes it easy for us to be happy for the way she is thriving right now. In producing her own makeup, her motto is that she wants to make people, even if it's just one person, beautiful and confident. Aww… The same thought process goes into her production methods of her cosmetic line. She wants to make sure that the shades and tones her brand releases will suit every skin tone, and not just porcelain skin. Coming from a multiracial society like Singapore, we know how crucial it is. And the best part is that most of her products are vegan! We had fun with the CREATE YOUR OWN PALETTE for eyeshadows and played around with throwing some shades together, what do you think of the job we did?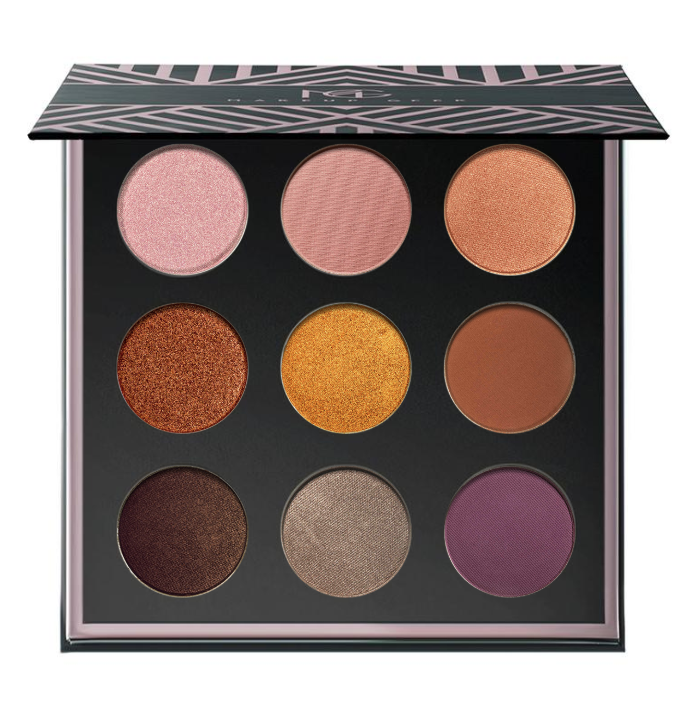 SUGARPILL COSMETICS
If you're not a novice with applying makeup, you'd be familiar with the cult brand of all cult brands in terms of cosmetics, and that is Sugarpill. Their products and colours are not for the faint of heart, and would normally be suited to ladies who know what they are doing and aim to use makeup as a way of expressing themselves, or as an art form. Their eyeshadows are known for intense colour payoff, just take one look at all the Instagram photos on their site that have the Sugarpill hashtag to see what we are talking about. We are hooked on scrolling through in awe of all the art looks that professional makeup artists have done using their range of eyeshadows. But today, we want to pull another product of theirs into the spotlight, and that is their PRETTY POISON BUNDLE lipsticks in the black edition. Black on the lips can really be intense. But we figured with the trend of fantasy coloured hair and how people are pushing the envelope of wearing makeup in Singapore, really dark coloured lips would possibly suit the whole look and really be an attention grabber. And hey, the bundle is on sale now! That's an even better reason to experimenting if you ask us.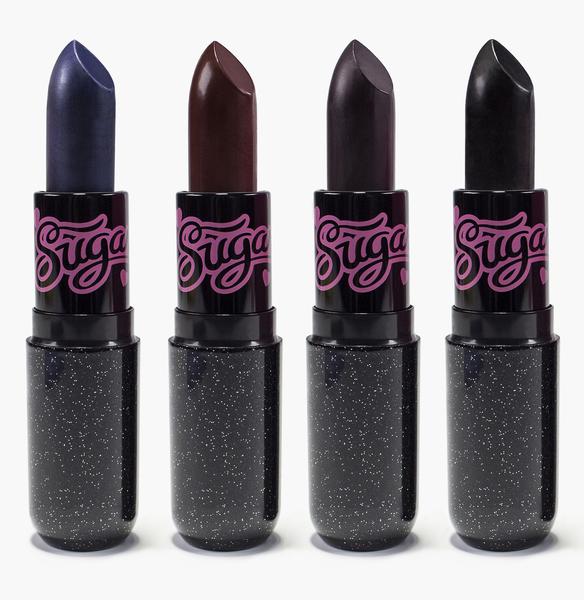 EM COSMETICS
If we're continue the discussion on how makeup gurus have impacted the way we purchase and use makeup, you'd find it hard to avoid mentioning the original darling of YouTube makeup gurus herself, Michelle Phan. Back in the day, the creative and approachable way in which she presented makeup tutorials put her name on the map. Some of us would gladly have her videos play in the background just to hear her soothing voice. Being the entrepreneur she is, it was only a matter of time before she released her own makeup line, Em Cosmetics, which has been re-launched after she bought it back from L'Oreal. Though the product list is not considered extensive, Michelle Phan took it upon herself to create products that she would wear everyday herself, and that have become the brand's staples. One product we are keen to try in the new conceptualisation are her illustrative eyeliners. They come with two different tips depending on the way you normally would wear your eyeliner, and the promise of them being both intense and smudgeproof has our interest piqued.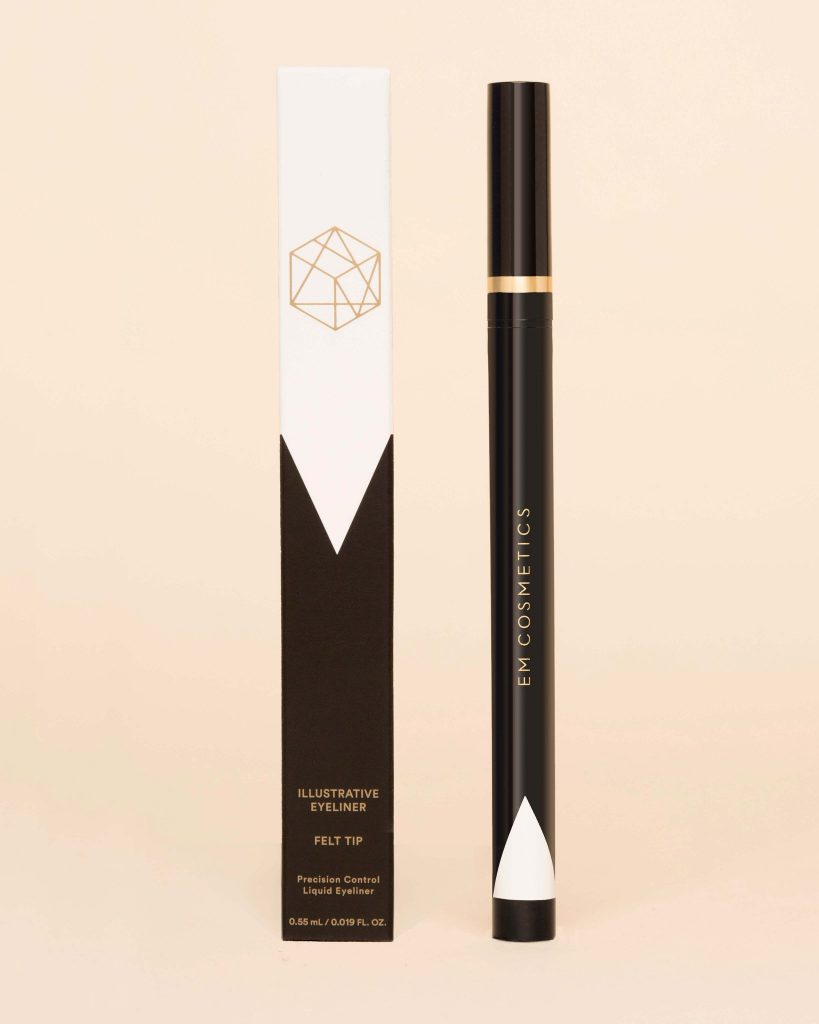 Just like Peishi, you can use BuyandShip's overseas warehouse addresses to make sure you don't spend a huge bomb on shipping it to Singapore. And it's not just US or UK products that are limited in this list! Be sure to check out products from Japan, Korea, Taiwan, China and Hong Kong and make use of our consolidation programme and multiply the savings!
Are there any brands you've been wanting to try out? Tell us too!