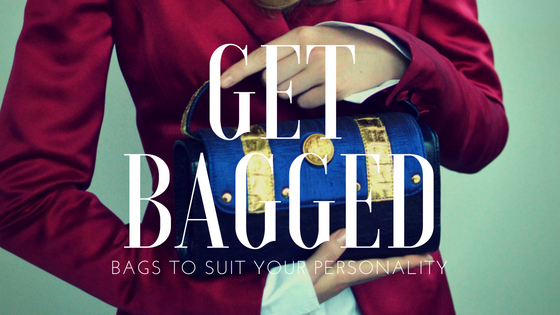 Just like shoes, handbags are definitely one thing we know many ladies just cannot get enough of. There is always a bag for every occasion; one for your everyday work, one for going out to brunch in, one for a shopping trip, one for traveling, and one for evenings. And sometimes you need one in every colour too!
Ladies' handbags have now taken one step further from just being items of function. Now instead of just being vessels you use to carry your essentials around, they can be accessories that say something about you, or be an extension of your personality. I mean, take the Hermes Birkin Bag for example. Never has an item of clothing a woman carries around said so much about her.
Even in the movies, we can also think the character Mary Poppins and her iconic magical carpet bag that has a bottomless pit, wouldn't you want a bag like that?
In this same line of thought, we've done a roundup of bags that we think appeal to different women and how they carry themselves on an everyday basis. Scroll through and tell us if we have got it spot on!
STRUCTURED AND SENSIBLE
There is something about the feel and smell of real leather when it comes to bags. Add that to the fact that when you invest in a really good rugged one, you'd have a bag that would last for years to come. We don't know why people still buy faux leather bags when they usually fall apart within the year. But we know that to get a bag fully made of leather can get costly when you go to the shops. So we've found some really good craftsman who have taken their wares to Etsy where you can get leather bags at a very reasonable price. Just like this leather tote bag that would be perfect as an everyday work bag. It's dimensions are perfect to fit your laptop and documents in, and isn't bulky so it's easy to sling along everywhere!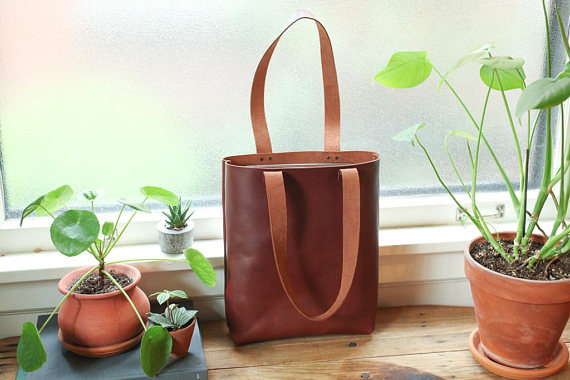 QUIRKY AND CUTE
Who says bags have to be boring? If there's anything that bag designers like Kate Spade and Anya Hindmarch show us, is that no girl should be too shy to wear her personality on her sleeve, or in this case, on her bag. And we are so glad that there are more designers who feel the same way, like our latest discovery of UK brand Vendula London. The range we are eyeballing right now is their shopfront series, where each bag looks like they popped right out of a children's illustrated storybook, like a toy shop, a piano bar, a greengrocer, and even a chocolatier. And how about this little Biscuit Shop Grab Bag? It's too cute! We personally like the cherry pink colour but it also comes in black and white. Even if the shopfronts aren't your thing, you can have a look at their other designs like Chealsea Square or Russian Nesting dolls.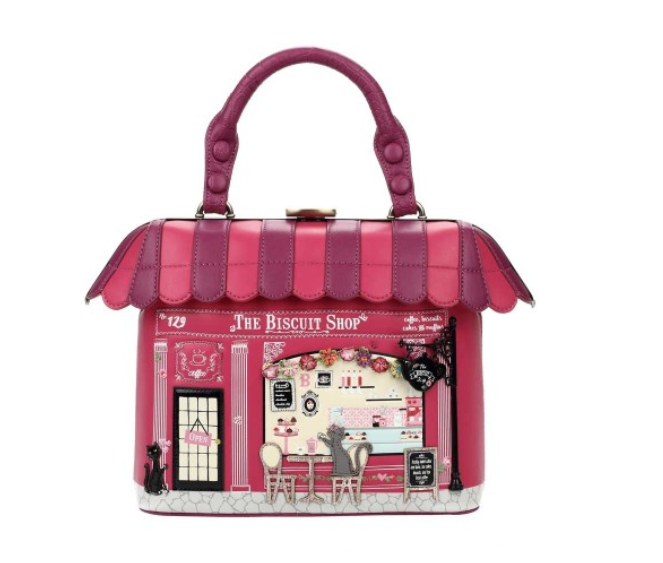 GLITTERY AND GLAM
Some of us swear by just one bag that could take us anywhere. But even those of us sensible ones need to admit that carrying a little clutch around when you go to a high glamourized gala event makes a whole world of difference. Also, a small little clutch is not going to detract from the gown you're wearing, and it won't rub against the gown if it's made of very delicate material like a shoulder bag would. When we were shopping around for a clutch, it is our criteria to look for something modern and edgy that would stand out in the crowd. And we think we have found it with Hong Kong label KOTUR, especially with their Taylor Cloisonne Lapis clutch. As the name suggests, the design resembles the semi-precious material Lapis Lazuli, a striking blue with accents of gold, perfect for a formal affair.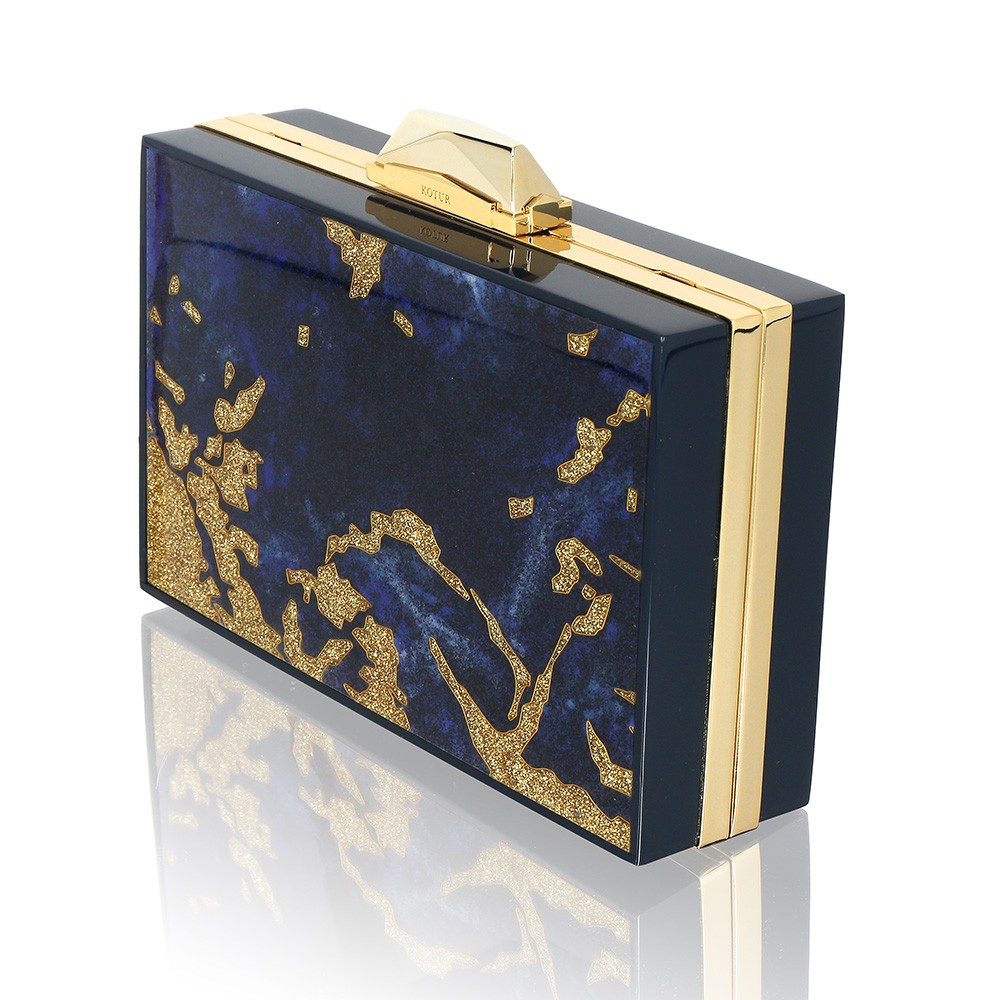 EXUBERANT AND LIVELY
Samantha Thavasa has always been known as a Japanese bag brand that appeals to ladies with a very feminine style. They usually feature bag designs with a lot of structure that usually come in pastels and neutrals, something more for the office lady. So it was to our surprise when we were looking at sister brand Samantha Vega and stumbled upon this 3-way Tropical Bag in colours that are bolder, featuring a very lively print pouch inside. We love the cut out design that makes the bag resemble a basket, and it looks like a bag you can bring on your vacation. The bag also comes with a strap to convert it to a crossbody function, and you can remove the pouch and use it as a clutch. Talk about 3 bags in one! The online shop is based in Japan so be sure to use our warehouse address to save money on shipping.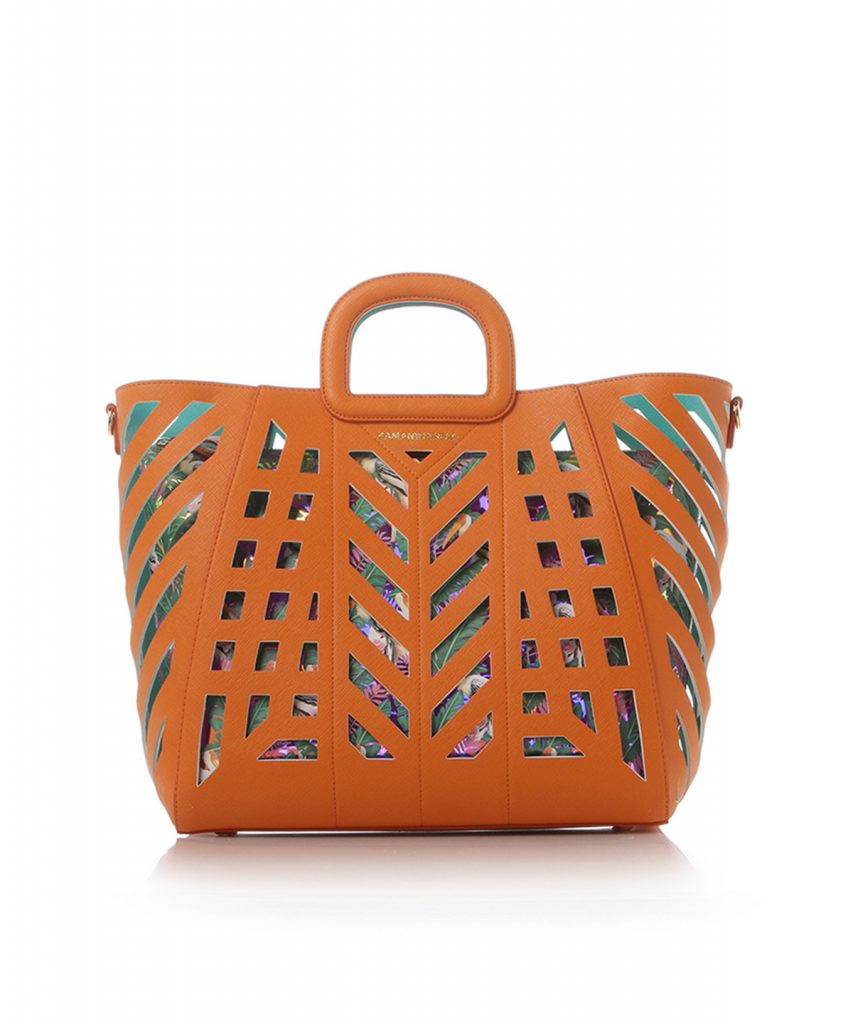 VINTAGE AND RUSTIC
If you grew up with Little House on the Prairie, or you are very taken with the imagery of taking a long train vacation cross country in London, then we are pretty sure you can see yourself carrying this The Editor Small Hat Box from Anthropologie around. True, it might be a little large and can be considered an overnight travel bag, but imagine the statement it'll make, and all the OOTD photos you can take posing with it. It also strikes us as to how Wes Anderson it is! Whether it can be used as a bag for travel or something you can bring along for a little day-outing with your beau, we think the space it comes with should prove itself useful in the long run (maybe stash all your shopping in it). Pair it with a flowy skirt, or with high-waisted pants and a button shirt.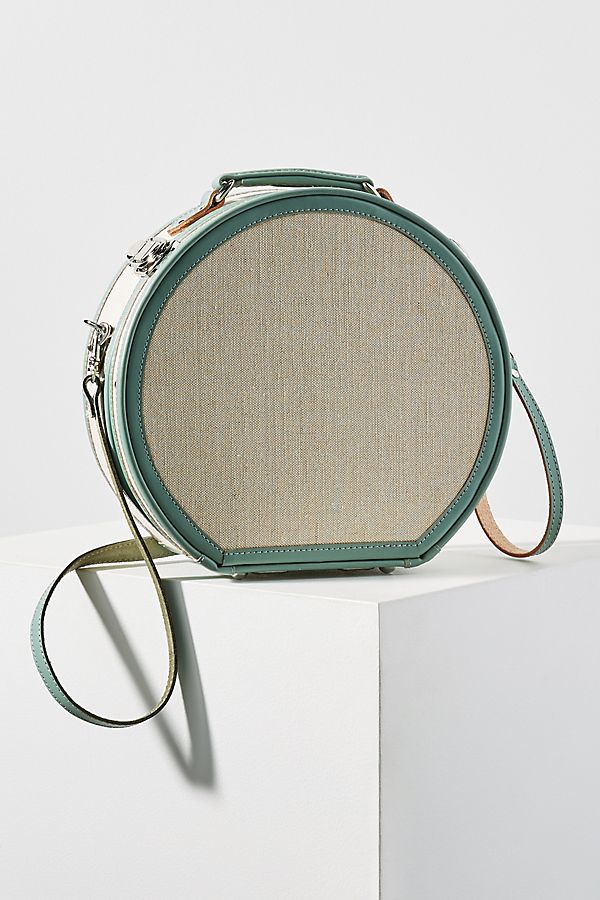 What do you think? Do you think we have bagged it?
If you do get any of these bags, do show us your OOTDs. We want to see how you style them up!