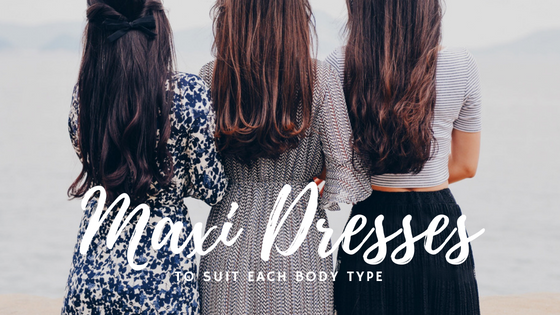 Can we all just admit one thing? As much as we are addicted to shopping online, the one thing that sometimes we can never get right is figuring out the fit of a dress. As much as we'd love to believe we have the physique of clothes models and believe we'd look as amazing in the same dress they wear, most of the time we are just setting ourselves up for a round of disappointment.
Which is why we want to show how you can identify your body type so you can know for sure what would look good on you. And since the weather is starting to approach scorching we thought we'd start out by looking at Maxi dresses.
We love the the relaxed style of maxi dresses for many, many reasons. For one, thanks to our climate, it's a legit must-have fashion item in any Singaporean girl's wardrobe as they are mostly lightweight, airy, and easy to wear. Because of the length, it can be accessorized in a number of ways that would make it suitable for plenty of occasions! Going to Tanjong Beach? Just slap on a wide brimmed hat. Need an outfit for dinner? Throw on a structured jacket or shawl to make it look more like formal wear.
Here are some things you can look out for each body type.
CUTE AND PETITE
Maxi dresses usually help make you look taller, especially if you come from camp petite. But the trouble with them most of the time is that they usually come too long for us Singaporean girls. We can only wish we were tall enough like amazon women but alas, that's not the case. If you're one of those who has vertical troubles (like most of us do) then go for something more of a midi length like this Bustier Midi Dress from Urban Outfitters. The cut of the bustier will help accentuate curves, and the straps flatter the shoulders. The length of the dress, though a midi on the model, would look like a maxi dress on someone who is petite.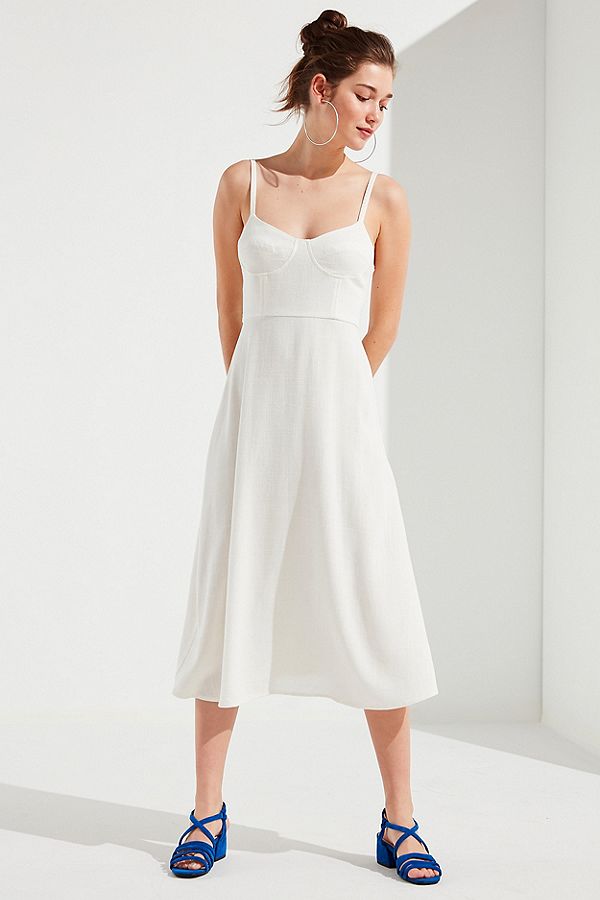 CURVACEOUS HOURGLASS
The ladies born with natural curves know that it can either be a blessing or a curse. Ever bought a button up shirt for work but always have the problem of not being able to close up the bust area? Yes, we know your pain. The hourglass might be a body type that is deemed most desirable, but fashion nowadays seem to speak otherwise. How we wish we still lived in the days of Marilyn Monroe. But we managed to find a dress that seems to have everything that would flatter your curves in this Tie Dye Asymmetrical Dress from Forever 21. Nothing says "beach vibes" more than the blue tones of the fabric, and the pleating and draping would accentuate your figure at a very tasteful amount. We also love how this dress looks like it's ready to be taken out to a dinner date.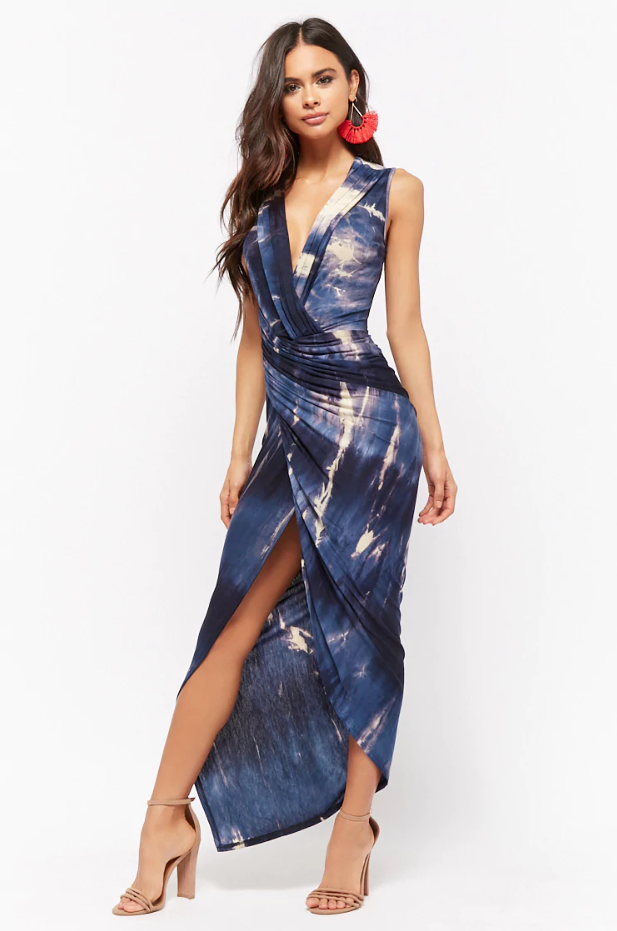 TALL AND LITHE
If you fall into this category, congratulations! A lot of the time, designers seem to design their pieces for your body type in mind. The likelihood is that if you buy anything off the rack, or off the pages of the internet, it won't look bad on you. But us girls always know that the grass is always greener on the other side. Others might feel envious that you don't have to care too much of how you pull clothes off, but you may feel like you wish you were a little smaller or curvier. We say, embrace your body and wear designs that might give some visual illusions, like this Twin-Set Striped Lurex Dress. The bold colours on the horizontal stripes can give the impression your curves are more pronounced, and the high neckline will help broaden your shoulders in giving more balance visually.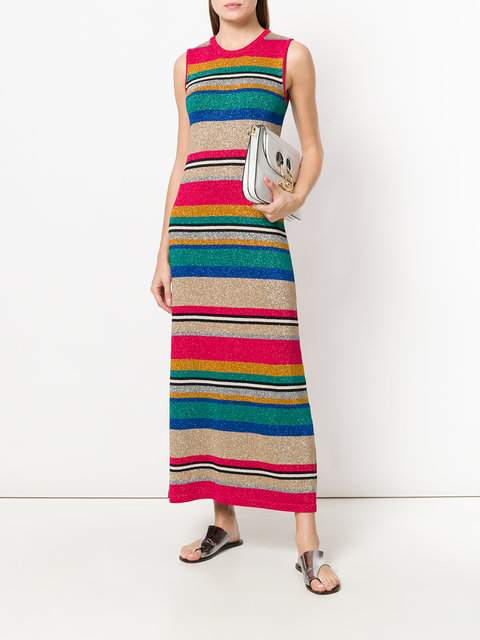 FULL FIGURED
You'd think that in this day and age, there would be plenty of enlightened designers who recognize that women come in all shapes and sizes. It's been proven that whatever walks on the runway only targets a very small demographic of women. The rest of us whose body types do not fit into any of the "shapes" womens' magazines usually write about are usually left to shop for clothes that make us look 10 years older, or we are made to feel like we need to hide under a lot of fabric. That doesn't have to be the case! You can still have fun with current fashion trends like this Black Swirl Cold Shoulder Maxi Dress from River Island and have it flatter your body type. The cutting of the extra layer of fabric in the bust area flatters the body and the belted waistline helps create curves. The cut out shoulders is very on-trend right now and overall helps hide anything you may feel self conscious with.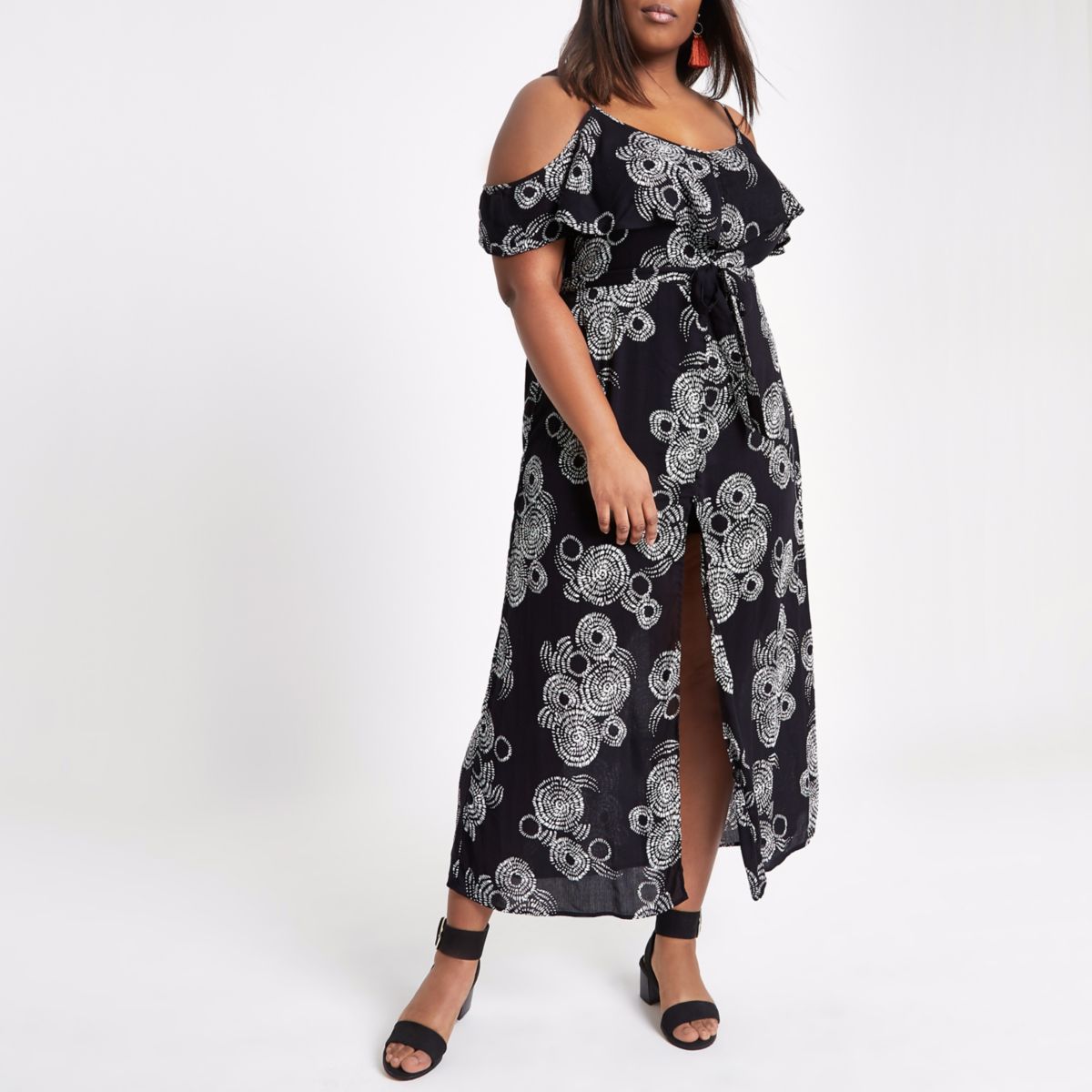 Overall, this is a very general view with some examples that we hope might help. We know we probably missed out some body types this time round, but let us know if you weren't covered here and we will include you in our next round!
Also let us know if we helped! It means a lot to us if you had a happy online shopping experience story to tell.