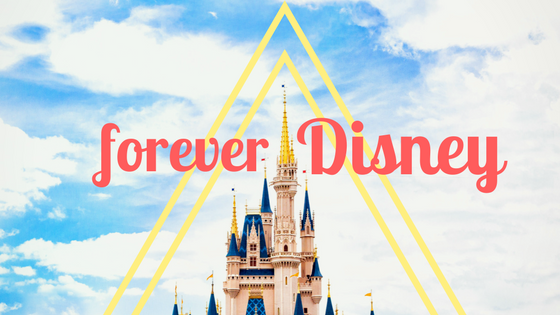 Whether you like it or not, Disney has been around for all of our formative years, and even more so if you were raised in front of the goggle box. Every generation has a Disney princess little girls can fall in love with. And now, especially with many live-action reboots of our classics coming to the big screen, us big girls are given a chance to relive the magic. Well, what if we told you there are plenty of other ways to live the magic daily? Other ways than say, re-enacting your favourite musical number in the privacy of your room.
Yes, we are talking about incorporating motifs from the Disney world into your closet. Even OG characters like Minnie Mouse and Tinkerbell have become classic fashion icons, proving that you shouldn't think princess inspired fashion is only for the kids.
Here are some clothes and accessories we've seen around the shops online that are completely wearable, and totally belong as part of your wardrobe.
MICKEY & MINNIE SWEAT DRESS
Graphic prints are all the rage now. Prints and designs you may have worn in the 90s are now making a comeback. We see them on Instagram OOTDs in the most creative of pairings that show that these can be matched pretty stylishly. What we like about this little sweat dress from Boohoo.com is that the Mickey and Minnie portrayed here gives a nod to the classic times, when the love portrayed in cartoons was innocent and pure. This sweat dress is in quite a chic cut, pair it with some thigh high socks and funky high-heeled jelly sandals for a laid back vibe. And if you're feeling a little more fancy than usual, add a beret and some statement sunnies to the mix.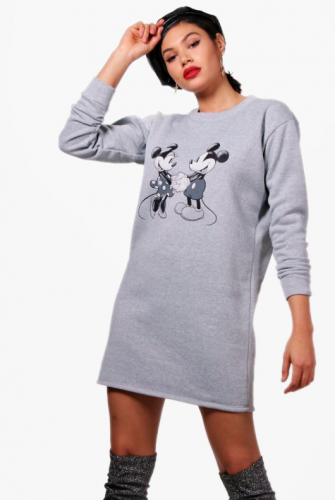 MOANA OFF-THE-SHOULDER DRESS
Moana may be the latest princess and hasn't yet cemented her position as part of the classic Disney Princesses brand, but when she appeared everyone was glad that she was a very different kind of princess. She may be as headstrong as Ariel, but she definitely was fierce, fearless, and relentless in achieving what she felt was her calling. And how can you not love the traditional Hawaiian motifs? This dress from Hot Topic is not too overtly Moana, and the print is so bright and pretty that we feel would be perfect for Singapore's tropical weather. Match it with some scarves, either around your neck or as a headwrap, and remember to get some of those tassel earrings to complete the look.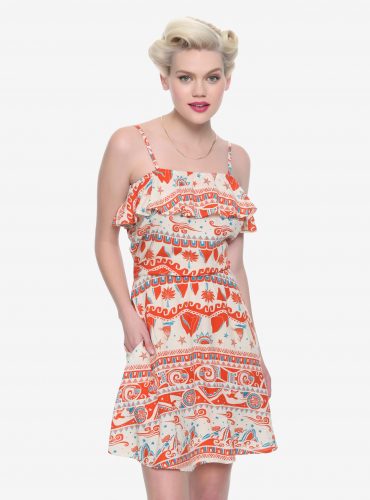 ALICE IN WONDERLAND EMBROIDERED BLOUSE
If you're anything like us and love the whimsical side of Disney, then you have got to be a fan of Alice in Wonderland too! The entire feature length cartoon may have been quite a confusing narrative for anyone who isn't familiar with the Lewis Carroll original, but that doesn't mean we can't laugh in wonder at the quirkiness of the Mad Hatter, Tweedle Dum and Dee, and the Cheshire Cat. Get some whimsy in your life with this Embroidered Collar Blouse from Boxlunch. The artistry of flowers and top hats in the embroidery is subtle enough so fellow fans can give a nod to you as they walk past. Wear it with a poofy skirt and a headband to channel your inner Alice.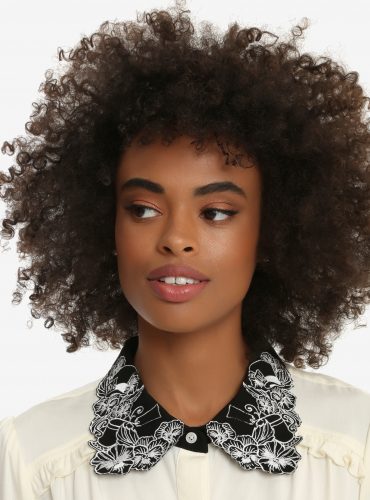 BEAUTY AND THE BEAST ENCHANTED ROSE BAG
The success of the live-action Beauty and The Beast reboot is testament that these Disney musical numbers have become classics and translate very well when sung by actors or on a stage. When the movie was launched, we saw many rose themed accessories and makeup releases, and some YouTubers even tried to recreate the enchanted rose. We don't mind because the motif is such a classic, but there were none other that we like so much than this detailed Rose Crossbody Bag. We think that it will go best with a black maxi dress to let the rich red hue stand out, but it will be easy to match with any outfit, and you will look so cute while shopping around in town. Also don't forget that when you shop on Amazon you can save money by sending it to our US warehouse address!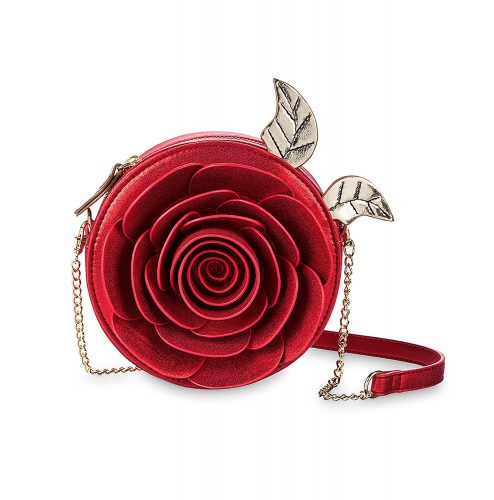 MICKEY MOUSE EAR SHOES
We're rounding up our short list with these adorable Mouse Ear Shoes by Melissa. We cannot rave enough about the quality of Melissa products, be it women's or kid shoes, and they smell so nice (which is a strange thing to say about a shoe, we know). We are really glad that apart from sandals and feminine shoes, they are branching out to designing sneakers and other kinds of street footwear. These are basically items of clothing that will give you an edginess and a chance to make a statement. We are thinking that this will go very well with the modern preppy look, with fishnet mid-ankle socks (which are so very in right now), maybe a flare skirt and a preppy jacket!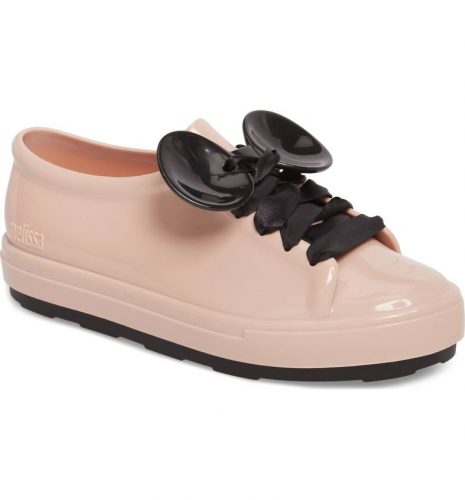 Do you think you'd wear any of these items? Let us know how you'd pair them up for a perfect OOTD! (And don't forget to sign up with us to save shipment on these cute items!)