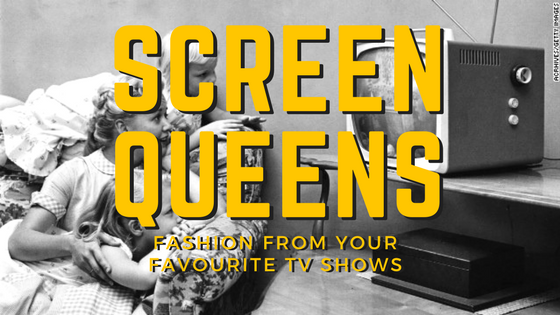 Today, we thought it might be fun to make good use of our "research" spent in front of the screens as couch potatoes by featuring the amazing fashion featured in our current favourite TV series.
The wardrobe department is one that we feel is completely responsible for helping transport us to a specific time, place, or world on screen. It's a job that is very much hidden in the backgrounds, but we have them to thank for creating some of our most beloved characters.
There are many strong women represented on TV currently, and here are just a handful we picked. Just note that without the wardrobe team behind these ladies, we wouldn't know them as they are now.
BITTERSWEET BETTY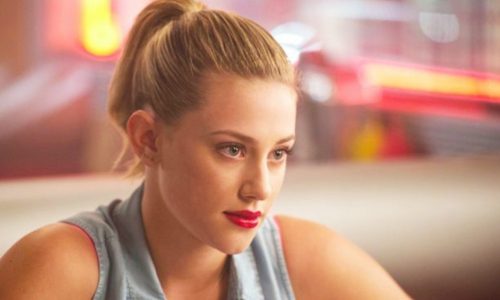 Ah yes, the quintessential blonde-haired, blue-eyed, girl next door that we've known and loved since the 1940s. Betty Cooper, ever sweet, ever reliable, has since gotten a character makeover in the hit TV show RIVERDALE. She starts out season 1 still in love with Archie, she's still super smart, she loves to write, and she definitely knows her way under the hood of a car. But this time Riverdale's sweetheart has a bit of a dark edge, and an unquenchable thirst for mystery and adventure. But as if she still knows deep down who she is, her fashion sense in the same way unwavering; with pastel tones with a casual flair. One of the things viewers have come to know as characteristically Betty are those extremely cute embellished collared tops. Get something similar like this Tillda Top from Ted Baker and pair it with a high ponytail! Also remember to ship to our UK address to save money.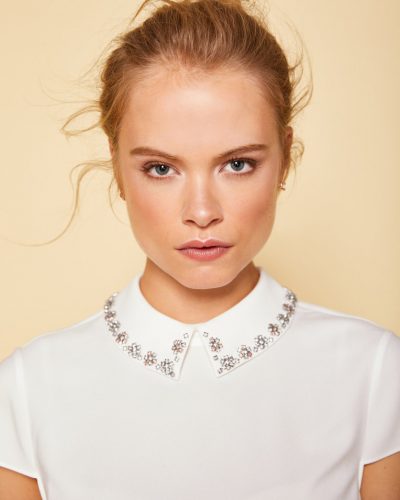 ROAR MAMA LYON, ROAR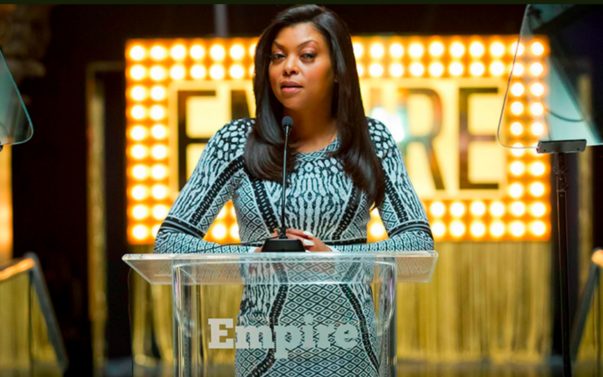 There is no one fiercer and more stylish on screen right now than the fabulous Cookie Lyon, played by the extremely talented Taraji P Henson (YAS, QUEEN, YAS!). This mama Lyon really knows exactly what she wants and isn't afraid to fight fiercely for it, or to protect her own Lyon cubs. Since she got out of prison from episode 1, her fashion transformation has moved from outdated ghetto to stunning bejeweled mogul who means business and brings it to the table. Still, Cookie knows that business doesn't mean shying away from her beloved animal prints, patterns, daring ensembles and fur jackets. Every episode she walks in looking more regal than ever commanding the room in her Louboutins. Get all business Cookie-like in a more affordable way with this amazing print bodycon dress from Go Jane. All you need would be to add over-the-top gold hoops and a fur stole to the ensemble.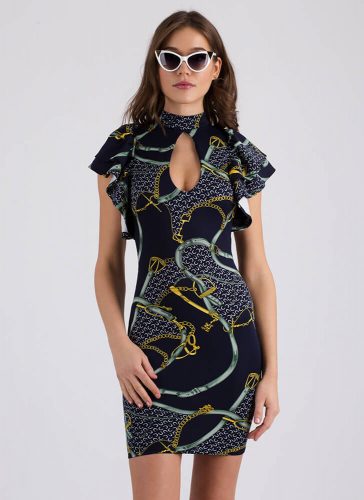 GIRL NANCY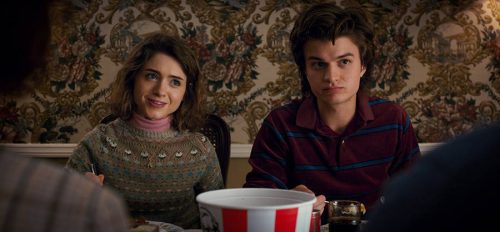 Maybe it's because of the strong dose of nostalgia that hits us at every episode, which we have to thank the set and wardrobe designers for. But everything on the cult show, STRANGER THINGS, that pays tribute to pop culture from the 80s is nearly spot-on. The show comes with many lovable characters you don't want to see die, and one of them is Nancy Wheeler. Throughout the two seasons, we have come to love who the character has become. She's hardly your average whiny teenager. She's smart, courageous, and definitely doesn't let anyone boss her around, much less her boyfriend. Lucky for us, the fashion aesthetic from the 80s is pretty in right now. One way to incorporate a bit of Nancy Wheeler in your wardrobe is through these authentic vintage sweaters from Ragstock. They are perfect for the office to wear over your collared shirts to give you a bit of a quirky edge.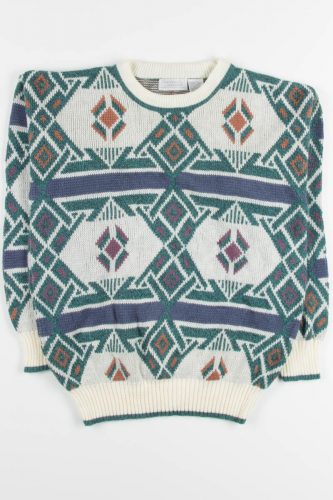 MADAME MAEVE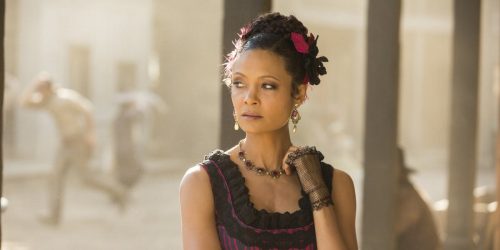 Alright, all of you who haven't watched WESTWORLD yet, you need to look somewhere else NOW! Because there will be spoilers. Of all the characters, or hosts, that we have been introduced to in Westworld, we believe that Maeve is the most complex of them all. She's played many roles in the series, from loving mother, to sharp witted madame, to free thinking android (we can't really call her a host now) in the current season. She's never a bore to watch, er dialogue is always clever and funny (even if she was meant to be programmed this way), and we are always on the edge of our seats secretly hoping that she'll be the end heroine when all the madness is over. Now that Maeve has made her way out of the map, there isn't really any need for her to dress up in costume. But looking back at all the roles she's been playing, we think this Camille Maxi Dress from Free People would be quite true to her character now, it also looks comfy enough for her to sling some guns along the way.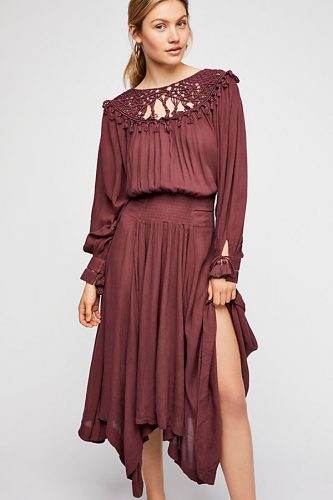 BLEAKEST JOY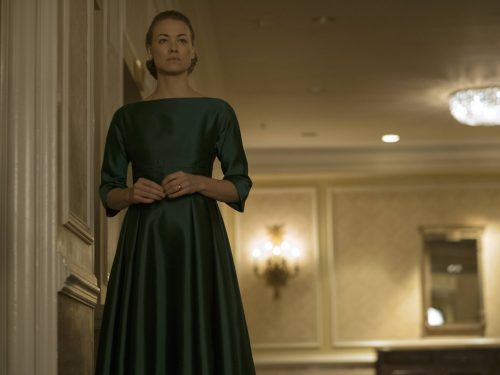 Never has there been a show that so heart achingly compounds everything a modern-day woman fears. The horrors illustrated by THE HANDMAID'S TALE cautions us that sometimes one wrong move in humanity can send us all tunneling down a very dark path. In this dystopian world, women are silenced, abused, and used for all kinds of purposes. As much as we empathise with the handmaids, we applaud the performance of Yvonne Strahovski as Serena Joy. Before Gilead, she was considered an equal to her husband; well-read and well-versed in politics. After the crumbling of the US government in the show, we are shown how suddenly her place in the world changes and everything that once gave her meaning ceased to exist. Though the blue dresses are meant to show how women lived under the rule of the patriarchy, we can't help but feel that Serena Joy still manages to carry herself with some pride and dignity. In real life, women still have the freedom to wear what they want, and this flowy, blue Phoebe dress from BHLDN is a celebration of that fact!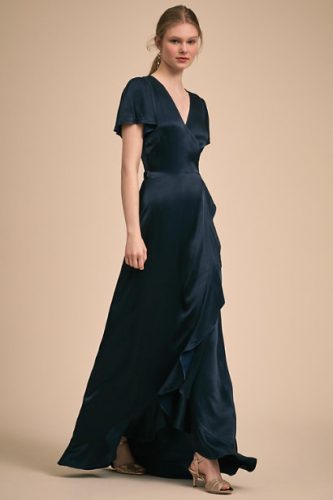 Don't you feel like you can be transported to different world when you wear certain clothes? We certainly do!
Do you have any other shows you want to know where to attain the fashion of? Let us know!