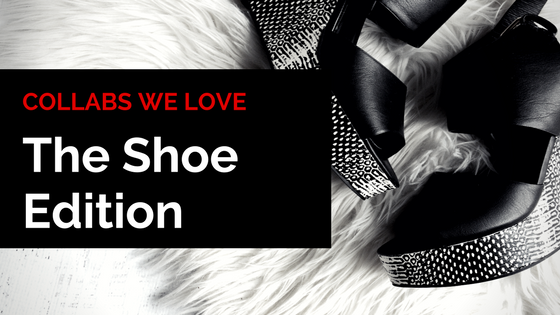 If memory serves us correct, whenever there is a collaboration collection between H&M and another high-end designer, you can bet your dollar that there will be a long queue at their Orchard flagship that starts OVERNIGHT, and that most of the pieces will be sold out before the week is out. In their case, it definitely is a clever way to ensure that superfans get to own a piece of their favourite designer in an affordable way. It's a win-win-win situation.
Just like the coupling of your favourite musicians, sometimes when brands and other designers come together, it can work out to become a perfect marriage. Throughout the past few years, these couplings have become more frequent, you see it in clothes, makeup, bags, etc. And most of the time these collaborations between the most unlikely of accomplices have proven to become quite magical!
Today, we decide to focus on unlikely pairings for footwear. Because we believe no one can ever have enough shoes. Be prepared for a lot of yelping, squealing, and exclamations of: "OH YES PLEASE" or "OMG I NEED THAT!"
MINNIE MOUSE x CHIARA FERRAGNI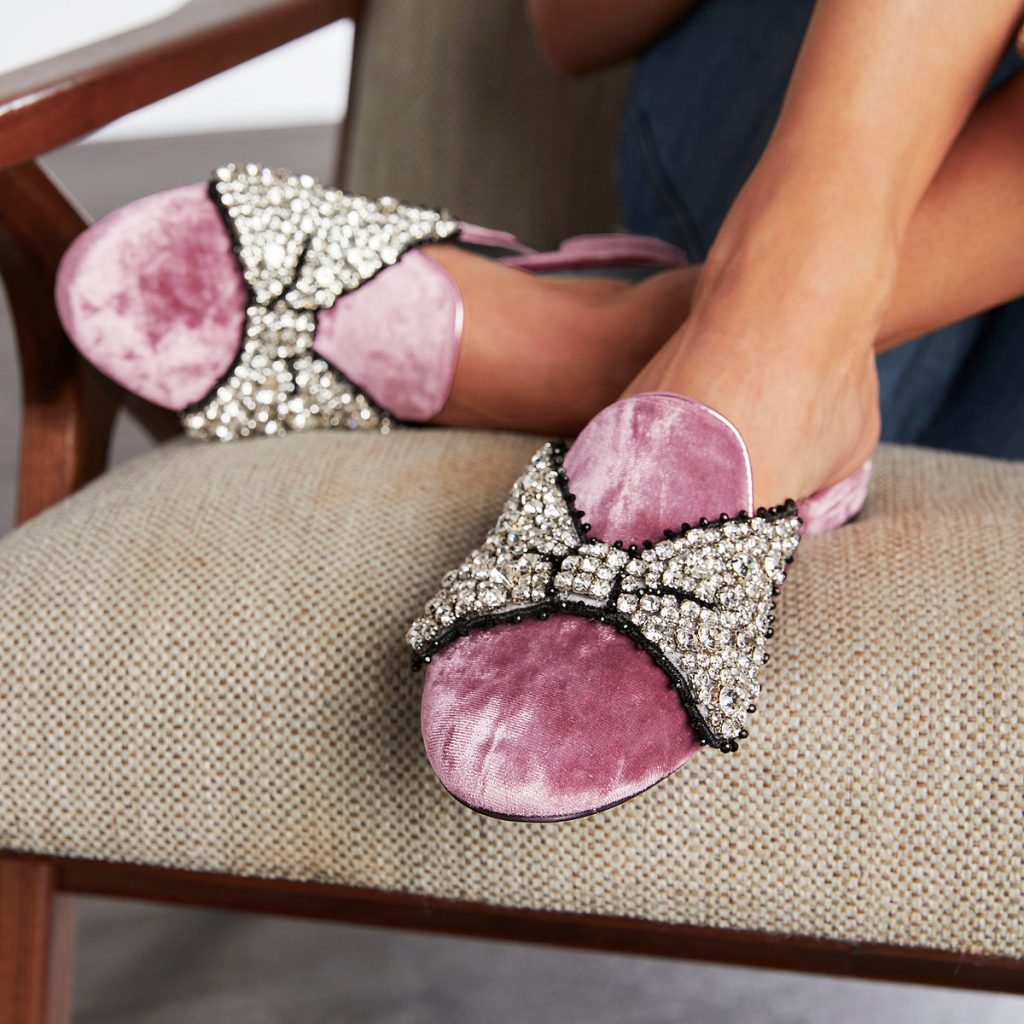 Who says the Disney magic has to stop at childhood? We know of several friends who have made a trip to the happiest place on Earth an item of their bucket list. The Anaheim one, mind you, that takes more than a flight to Hong Kong or Tokyo. That's why when we saw these mules designed by Chiara Ferragni under the Disney label, it was one of those "Oh my gosh! That works!" moments. The iconic Minnie Mouse bow on this one has been redesigned to look very, very chic (far from childish). And the rhinestones pairing of the motif off the Millenial Pink velvet is perfect! So go ahead and get some magic on your tippy-toes, we ensure they cost less than a plane ticket to LAX.
PUMA x HELLO KITTY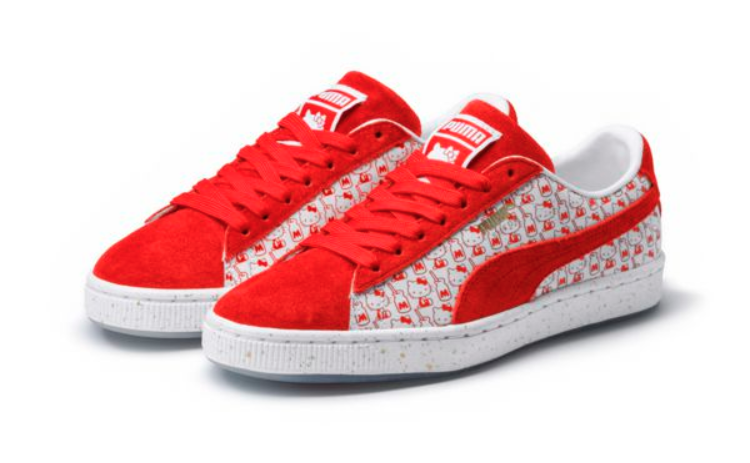 Can anyone say "KAWAII"??? Hello Kitty is another icon that many grown women may not want to be caught dead wearing. It's one thing to be a collector of memorabilia, but to actually wear clothes with the Sanrio character which is normally in pink, is just something most people would have left behind in their pre-teen years. But even we have to say this collaboration between Puma and the world's most beloved cat without a mouth is very tastefully done. The vermillion red is very wearable, and the monogram is based off the vintage version which is a classic. Even if you're not a sneakers kinda gal, they have kid and baby versions you can get for your daughters! It will be KAWAII X 10000!!! They are hard to get in the stores in Singapore, but thankfully you can get them off their UK website and make use of our warehouse address.
MANOLO BLAHNIK x RIHANNA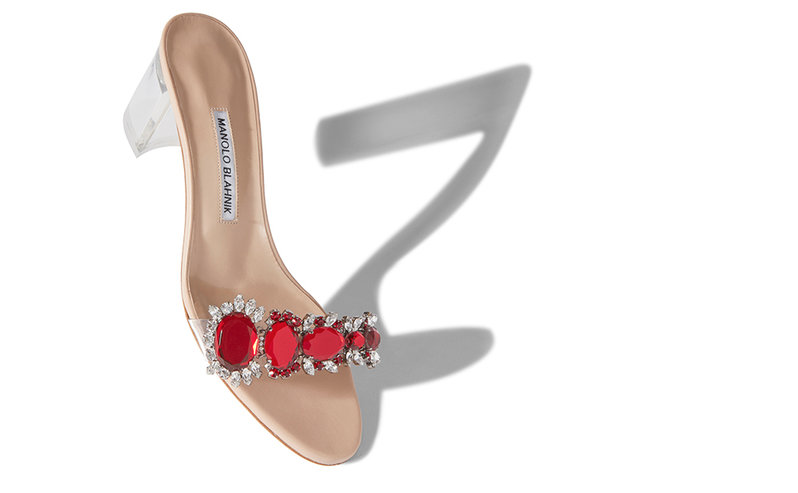 Of course, we'd understand if every girl feels an instant gravitational pull towards anything shiny, which is exactly what Rihanna's final collaboration with Manolo Blahnik is all about. And with a collection name like "Get Stoned", that's something that really gets your attention. Rihanna has already demonstrated how she's the queen of fashion statements through many red carpet walks, but now she's starting to claim the crown of queen of collabs after working with many labels. This shoe collection, decked out with deep jewel-toned Swarovski crystals, is definitely designed to make the wearer feel like a queen. Whether it's a warrior queen in the knee-high gladiators, or a regal queen in these Spicy Red Mid-Heel Mules, you're guaranteed to feel powerful once you walk in them.
TOMS x CLARE V.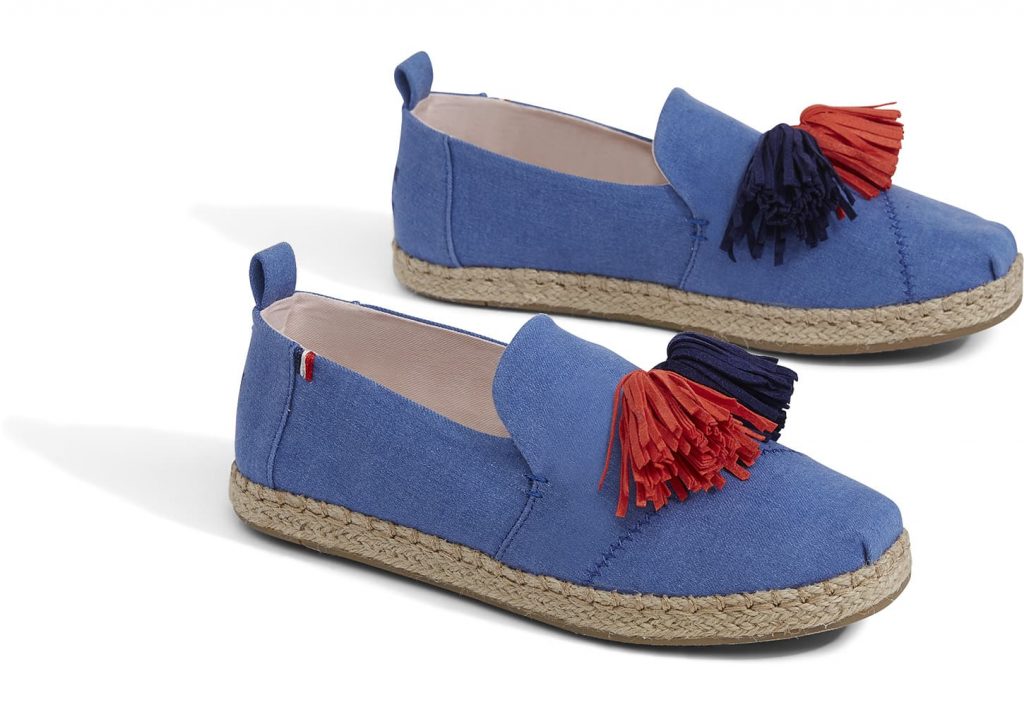 This is one of those collaborations where each brand complements one another, and in our humblest opinion, makes complete sense. On one hand Toms has been established as a brand that is synonymous with comfort, and you can literally wear their shoes anywhere. Clare V. is a label that churns out a pretty sizable range of apparel, handbags, and accessories that speaks Parisian chic. Together, they've come up with a collection of shoes in TOMS' signature styles that all give a very laid back vibe. We love that they have tagged on the fashion trend of tassels in these Denim Deconstructed Alpargatas, they are fun yet understated enough to pair with anything. It's also great that TOMS is having a free shipping within US promo now!
Do you have any dream collaborations that you wish to see happening?
Let us know in the comments!