These days, "multi-tasking" is the "in" word in every office for most roles. Often times we're just stuck at our desk, hours on end trying to not get distracted by constant flow of colleagues, emails and calls throughout the day, despite having our earphones on at the office. Sometimes, all we want is just to have a sit to do our actual task at hand, so that we can go home on time and not still be in the office when you can spend quality time with the people you love.
Today, let us help you out by giving you some options to help ease that work load, and increase productivity levels!
1. Packed Pixel 's Portable Monitor Solution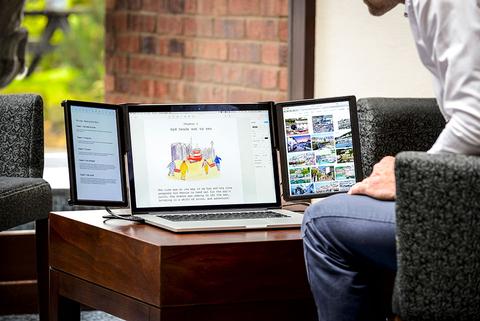 You know those times when you just need an extra monitor to help you make sense of that excel sheet? Or how about that image that the advertising company just sent for approval? Well wish no further as Packed Pixel has created just the thing to add to your laptop, without any big hassle of needing to lug around an extra monitor. A dual pack (you can also opt to buy one or four extra monitors) will set you back £229.00 with an extra £39.00 for shipping direct – but sign up with us and get it sent it to our UK warehouse for £4.99 next day delivery!
2. Moleskine's Smart Writing Set Notebook with Smart Pen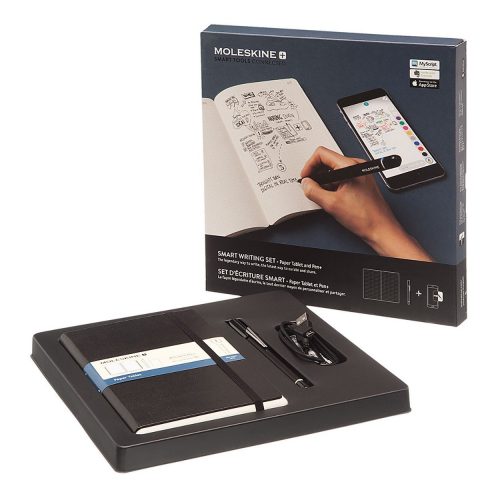 For those of you who still enjoy the process of writing with a pen and a piece of paper, but finding the process of transferring details onto a computer will love this! Moleskine is on to you and has created a writing set that includes a notebook and a smart pen which allows you to automatically onto your computer, and is synced to an app in your phone. This set comes with a Paper Tablet N°1 dotted with special paper designed to work with Pen+ in dotted layout, a Pen+ smart pen, a USB cable for smart pen recharging, 1 pen tip ink refill, User manual and the history of Moleskine. Best thing about this is that Amazon is selling it for USD$159.90 – a USD$40 discount from the usual price of USD199.00. This item doesn't ship to Singapore though, so get it sent to our Portland, OR warehouse after signing up!
3. FidgiPen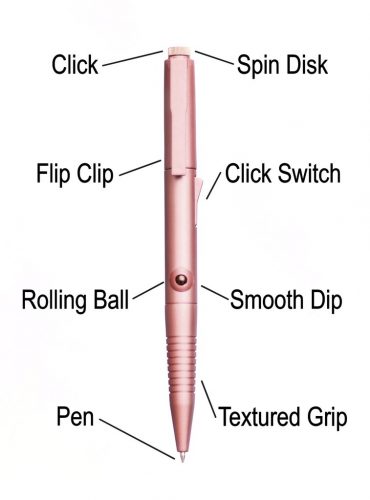 When you just got to focus, you need to release all the other pent up energy else where! In comes the Fidgipen – a fidget toy that is disguised as a pen! With 8 hidden fidget toy features, this pen also comes in 4 special colours – Black, Rose Gold, Gray and White! We particularly like the rose gold one, as it comes with a copper ball, while the rest comes with a stainless steel ball. And for this month, they're taking USD$10 off all the pens, and will also give an extra 2 pen refills! Get it shipped and save over USD$5 on shipping by getting it sent to our US warehouse!
4. DeskCycle Desk Exercise Bike Pedal Exerciser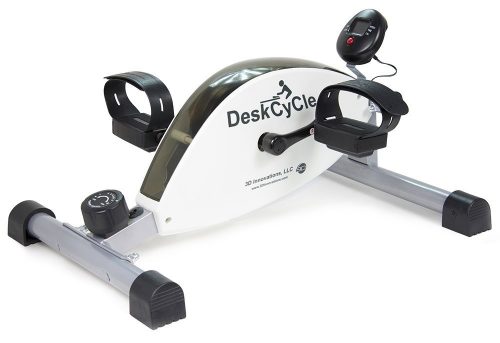 You know those days when you are just dealing with non-stop work and you just don't have time to get your ass off your chair? Well, all the non-movement will not help you with your exercise goal. But now, there's a solution to that! Deskcycle's Desk Bike Pedal Exerciser will help you get those muscle moving, before you have time to hit the gym. It comes with an exercise counter and calorie burner monitor, that can keep you motivated! THis item doesn't ship to Singapore, but you can get it shipped to our US warehouse for free!
5. Ember Mug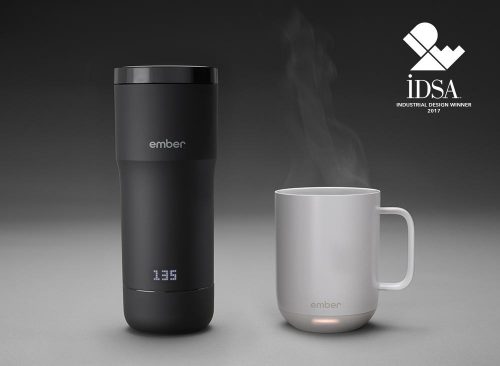 Don't you hate it when you make a drink, get called in for a discussion that lasts long enough that your previously hot drink is now lukewarm? Ember has revolutionized the drinking vessel world by creating a mug that can keep you drink warm, at the temperature that you desire! Our choice, the slightly larger Travel Mug is a little bit bigger (2oz. more to be exact) than the ceramic mug, but feels and does the same job as the ceramic mug! With free shipping within the US, every order comes with the Ember Travel Mug, Push-to-open lid and a charging coaster, with a dowloadable app. Why not send this purchase to our US warehouse to save on shipping, as it doesn't presently send outside of North America!
We hope we've inspired you to get more productive in your everyday work! Don't forget to sign up with us to take advantage of the free/cheap shipping available!