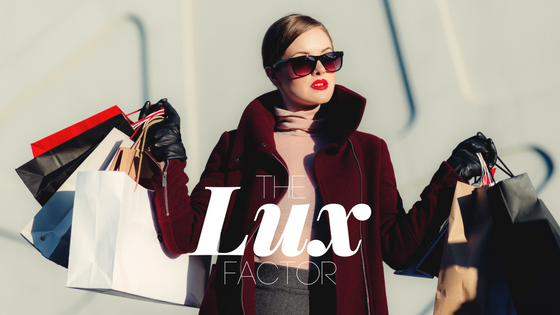 Blame it on the glossy magazines. When most people think of luxury, they think about high fashion brands that are so well known, and most of the time you need to belong to a whole 'nother income bracket just to afford just one item. 
See, what we have realized is that living luxuriously doesn't mean always going after a $5000 bag. Sometimes living luxuriously may just mean staying away from fast fashion, or paying more attention to the way things are designed, and being more mindful of materials and ingredients that your clothes or skincare products. 
 
Here are some shops we feel whose products re-write what being all lux means. 
 
In the world of fast, convenient, fashion, we don't usually stop to think about the repercussions of buying clothes that don't last two washes. Lisa Says Gah makes it a point to stock pieces from designers who are mindful about ethical production and use high-quality materials. No more suffocating polyester tops in a tropical climate? Yes, please. 
There's that saying, "The devil is in the details." And it seems Bellroy has got that down pat. You'd be able to find a product that could match any aspect of your everyday life, both for men and women. What we love is the use of leather, and their clean and utilitarian design that still looks like something a modern gentleman can definitely get into. 
Luxury doesn't have to mean decking yourself out as opulent as possible, agree? Which is why we are so taken with the pieces at Loq, lux yet versatile enough to be paired with any style. The co-founders pride themselves on attention to detail, evident in the amount of care each footwear is designed with, and we can totally see it!
Who says luxury is only limited to things you can own? Founded by Gwyneth Paltrow, Goop is a lifestyle brand that targets all aspects of your physical, mental and spiritual health. And when we say "all aspects", we truly mean ALL; from clothes, to makeup, to skincare, and inner beauty. We believe being able to look after oneself is a luxury, don't you?
Tell us, what does luxury mean to you?