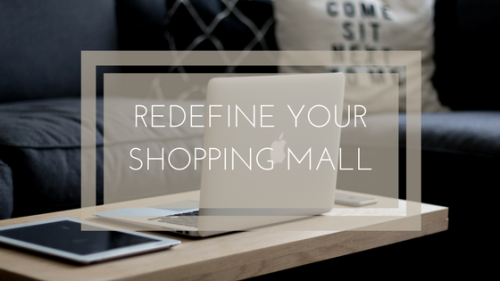 If you're an avid shopper you won't be surprised to find out that Gap permanently left our shores this February. They aren't the only ones, it seems that there was a mini exodus of other American labels also joining their exit. 
Brands leaving Singapore isn't new. Over the years, there have been many of our beloved international brands that have since closed their doors after a brief stint here. 
Thank goodness for the internet because even though they aren't physically here with us, we can still carry on with some form of a long-distance relationship with these shops, much like a boyfriend or girlfriend who has gone away for further studies. 
Like her sister company, GAP, Banana Republic closed their only Singapore outlet in Paragon this February. Shopping from their online store is a plus, since they release a wider range of designs for all manner of lifestyles on their site. We especially like their office wear range, it speaks of a very relaxed yet polished vibe. 
This casual wear brand similarly left Singapore in February after opening their flagship store here after a mere three years, which is a real shame because their tops and jeans are really affordable and comfortable. But if you have tried on their jeans before, buying online is a cinch. Plus, they also have a referral system on their website so you can get additional discounts! 
It's been a while since this UK brand has left. We remember their clothes being very colourful and trendy, and we appreciated that they brought a wide range of accessories so you can pull together a full look within their store. Now, by going to their website you can also access their kids range, so you can easily dress the entire family up from one singular shop!
This Japanese label used to be in all the major shopping malls, and now it seems there isn't a single one of their stores left in Singapore. Shoppers will remember them to be a good alternative for getting youthful looking clothes that suit our Asian body types. What we like about their website is that you can see style photos stating the height and build of real people, so you get a good idea on how their clothes would fit you.  
Know of any labels that used to be in Singapore that you miss? Let us know so we can all go check them out!