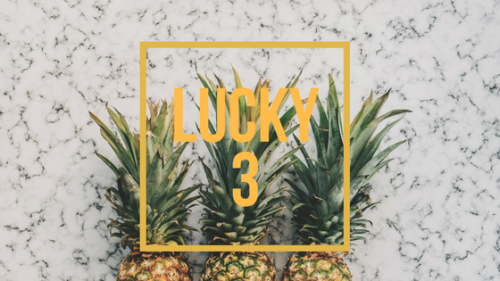 You don't really need more reminders that Chinese New Year is coming. It doesn't really sneak up on you with all the lucky red decorations to beckon wealth in, or even the sudden change in music playing in departmental stores and malls. 
But we thought we needed to give a little nudge to remind everyone of BuyandShip's Chinese New Year promotion of only $3 per pound for shipping! That's 40% worth of savings!
Here are three more reasons why you should take advantage of this promo and quickly send your shipping back home to Singapore! We call it our LUCKY 3. 
Multi-country Consolidation
For most other services, you'd have to pay for individual shipping when you shop from different countries. If you buy from US, you are made to pay from US to Singapore. If you buy from Japan at the same time, you'll be made to pay another sum for Japan to Singapore. Not with BuyandShip! We let you send everything you buy from the US, UK, Korea, Japan and HK so you only need to spend ONCE on shipping. 
Delivery Straight to Your Doorstep
When you activate a delivery with BuyandShip, you can be sure that you'll get to receive your package at home or in your office. No more making an extra trip somewhere to get your package, and best of all, NO EXTRA CHARGE! Save the money you usually use to top up for home deliveries for other things. 
We Are Generous With Our Credits
Not only do we give new signups a welcome gift of $5 that you can use on your first pound on a shipment with BuyandShip, but we also have a friend referral code! For every new friend you give your referral code to who signs up and uses BuyandShip's service, you get $3 worth of credits. And so does your friend! 
Don't forget that our CNY promo is going to end on 16 February. After that it goes back to $5 per pound. We think this still gives you some time to put together your wish list and get shopping now! 
And don't forget to tell a friend!