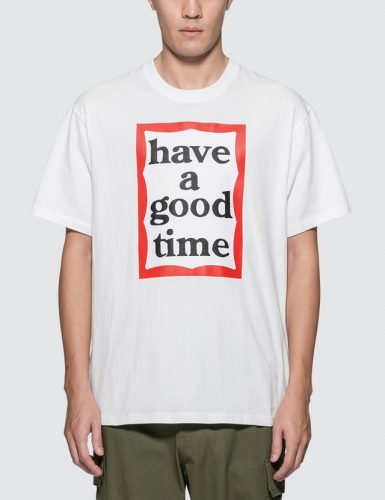 Founded by a group of graffiti artists, Have A Good Time is a small crew based out in Tokyo. The cult Japanese brand run a small shop in a back alley of Nakameguro where they carry an assortment of music, books and art, alongside their namesake clothing line.
The clothing has gained popularity in Japan and around Asia over the last few years, many popular Korean artists have been spotted wearing Have A Good Time including IU, Park Bogum and Seventeen. Nevertheless the brand remains fairly unknown and extremely hard to get hold of internationally.
You can shop these cool merchandise at Have A Good Time online store but they only deliver to local address in Japan. You can count on us to take care of the shipping from Japan straight to your door at only $3/lb. What is even better is local shipping is FREE on orders more than 10,800 yen. Sign up with us now and have a good time shopping!