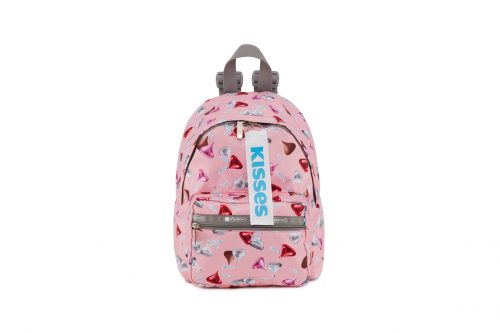 LeSportsac has teamed up with everyone's favourite chocolate brand – Hershey to launch an adorable collection. Various bags shapes – totes, backpacks, makeup pouches and wristlet are each made up to look like the delectable chocolate treat!
Our picks includes this Cruising backpack in a pink patterned and foil silver colorway that is accented with the "KISSES" zipper tag. Hershey Kiss Wristlet which is in the shape of the most popular chocolate from Hershey – Kisses, makes a perfect statement clutch.
This exclusive capsule is currently available at LeSportsac's online shop. All orders are entitled free ground shipping in US, so sign up with us to gain access to our US warehouse!