Valentine's Day is almost upon us. PUMA has released a Valentine's Day pack featuring its Suede Platform Trace and Lead Cat Slide silhouettes in bold red colorway which symbolizes love. To show your significant other how much you adore them, get a pair of these at Puma online store!
Other than Women's silhouette, PUMA also offers a Suede Heart Valentine pack for the little ones, why not show your mini-me some love on this Valentine's Day too?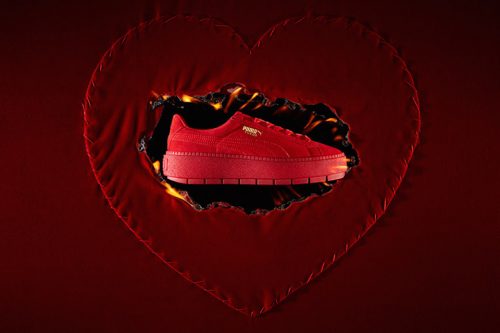 Free shipping applies to all local orders above $49 USD. They don't ship to Singapore, we can get the items to your door at only $3/lb. Sign up now!