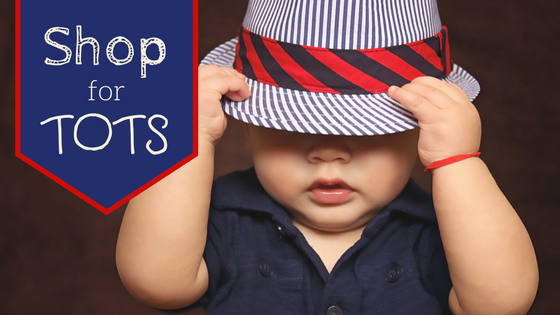 Fellow moms and dads, you have to admit that the kid's fashion that we see in the mainstream shops in Singapore is somewhat limited. When you go out to shop, you can't help but feel like you're always walking into the same few shops to dress your mini-me. 
While we can applaud a burgeoning scene for kid's fashion design in Singapore, the range of labels are still considerably small. We recognize for the frequent and discerning shoppers, variety is key. 
And what better way to get access to that variety than through a large pool of small merchants. There actually is a movement of #shopsmall to support businesses opened by moms operating out of their homes. What we love about buying from small businesses like these is that the clothes you dress your kids in will be unique because they are made in small batches. The best thing about supporting a label like this is that it helps keep a mother's dream alive. 
Here is just a small selection of small shops we love perusing through just because their photos are too cute!
Describing themselves as "positively hip & brave" here's where you'd be able to get a lovely range of graphic tees and onesies, as well as some Mommy & Me sets if you're in the mood of matching up with your little ones. If you're into the whole trend of headwrapping, they have a lovely collection of headbands and turbans for little girls to unleash their inner Erykah Badu!
If what you're looking for are beautifully handmade basic pieces that would still be comfortable for your little girl to run around in (and still look classy), Ira Loves Mae stocks some really lovely clothes for girls from 3 months all the way to 8 years in really affordable prices. Colours are released seasonally, so make sure to check them out regularly in order to populate your daughters' wardrobes. 
We may not have winter in Singapore, but the cold air-conditioning in our malls is enough justification to getting the lovely knitwear Mouse In The House stocks. In addition to gender neutral sweaters, they have heirloom quality clothes for both boys and girls, something you can definitely pass down for a few generations. 
Bibs are supposed to catch all sorts of fluids coming from baby's mouth, be it drool, food or spit-up, which is why we are supposed to carry a few pieces with us at any given time. But that does not mean they can't both be functional and a fashion statement. Billy Bibs constantly stocks a good range of really snazzy looking bibs for both boys and girls, these are pieces that could instantly jazz up your littles' outfits. 
Good footwear is an important part of the development process of your toddler learning to walk. Starry Knight Design makes their range of moccs, mary-janes and boots with the softest of leather, so that kids would feel the most comfortable whether they are cruising, or taking their first steps on their own. They are also always adding new styles and colours to their collection so it's always fun to check back to see what's new!
If colourful statement pieces are more your style, definitely check out the Little Moon shop and the adorable bloomers, tunics, and sari inspired pieces they have. Just scrolling through would make you smile with all the colours, patterns and embroidery. This is definitely for the girl with a big personality. 
Like we said, these are only a small selection of our favourite shops for children's wear. We really had to stop ourselves from going overboard with adorableness and keep to the length of this article!
But don't let us stop you. SHARE with us if you have a favourite go-to shop for cute clothes for kids!