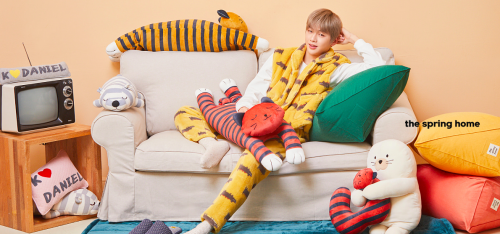 You can't have a piece of Kang Daniel, the current South Korea's IT boy, but you can bring these equally adorable plushies home!
If you have been following the reality show of Kang Daniel and his band – Wanna One Go, you should be able to recognise these soft toys that appeared numerous times in the show. If you want to own the same plushies, pillows, bed linens as well as sleep masks that Kang Daniel endorsed in The Spring Home's latest campaign, unfortunately they are only available in South Korea, the only way you can purchase these goodies is through The Spring Home webstore, and have them shipped to a local address. No local address? Look no further than us, we will take care of the shipping straight to your door, just register here to get access to our Korea warehouse. And remember, we're still having our SGD3/lb promotions!
What are you waiting for? Charming Daniel might appear in your dream if you fill your bed with The Spring Home merchandise!