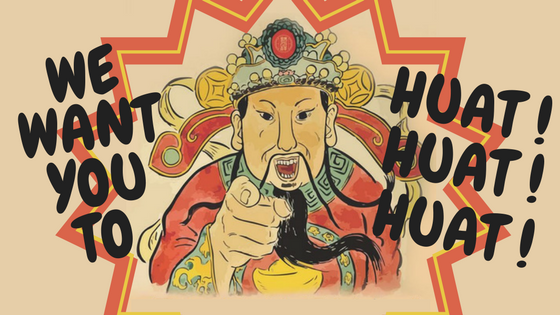 We are always a huge advocate of saving money, and helping you save money. Especially during the Lunar New Year period, we know most of you are going to be distributing a lot of cash into ang-paos, or spending on clothes for the whole family.
To those of you still able to collect ang-paos for extra spending money, lucky you. The rest of us less fortunate ones need to figure out all sorts of ways to make our dollar stretch, sometimes even spending less on ourselves so our loved ones can have something better.
Well, let us teach you another trick to save more money using BuyandShip, so you have extra when it comes to online shopping.
You know by now that you get a free $5 worth of credits when you first sign up, and now with our Lunar New Year promo at $3 per pound, it gives you nearly 2 pounds worth of free shipping!
But! You can get MORE CREDITS when you get more friends to join BuyandShip!!!
Here's how you can find your FRIEND REFERRAL CODE:
At the left panel of the Member Centre, scroll down to select Referral.
That will take you to the page where you can find you Friend Referral Code and your Referral Link.
Your Referral Code will show up as a 10-digit code, something like this:
5432109876
And your Referral Link will be:
https://www.buyandship.com.sg/invite/5432109876/
*for illustration purpose only
Share your link with your friends and both of you will receive $3 credits once he or she completes their first shipment!
Imagine the savings you can round up once you get everyone involved. It's a win-win situation! Like giving your friend and yourself an angpao!
(Yes, we are very much immersed in the Lunar New Year spirit now.)
Also, don't forget to remind your friend to make sure the 10-digit Referral Code shows up during the registration process in order for you to receive your points.
Now, go forth and be the god of fortune among your friends!
HUAT AH!!!