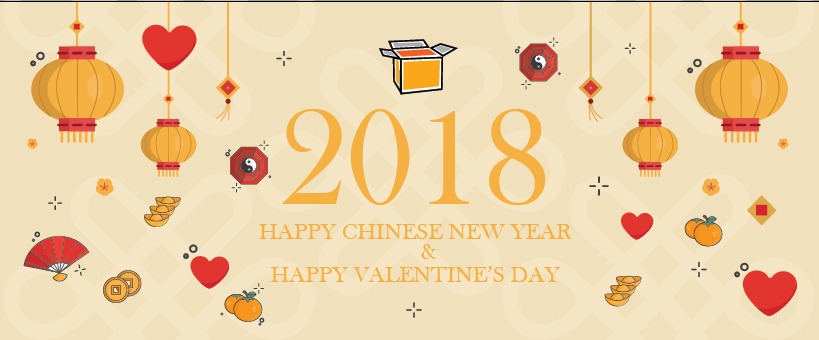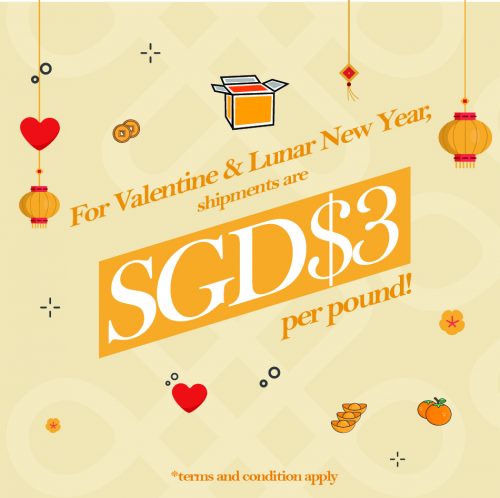 On this fateful year where the Lunar New Year meets Valentine's day, we want you to celebrate – may it be your significant other, your loved ones, your home, or even yourself – with shipments at SGD3 from now until the first day of Lunar New Year!
All shipments between the 22nd of January to the 16th of February will be eligible for the SGD3 / lb shipping, no matter where the shipment comes from out of our 5 warehouse locations!
Take advantage of this offer and the various new releases and sales all over the internet and ship it, right to your door FOR CHEAP! Sign up here!