Ladies, don't think you're off the hook either.
Every man loves feeling appreciated too, even though most of them may go, "No need lah" or "As long as we're together for the day".
But it's always nice to get your man something just so you can show that you've been spending some time thinking of them and if they'd like it. The thing is that getting the ideal present may get a little frustrating; they either don't really let on exactly what they want, or what they like may be a little obscure.
So we've put together a little gift guide to buying gifts for a guy, and if you can save some money while at it, why not?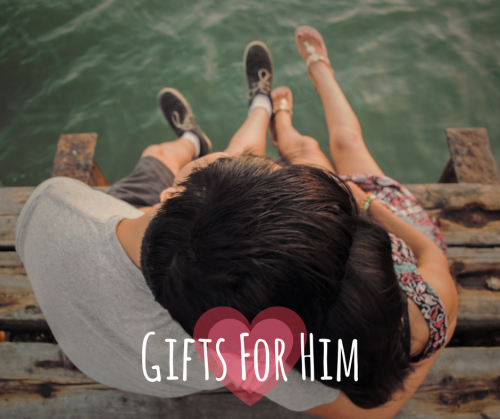 The Guy Who's all about the Groove
He probably has a soundtrack to your story all embedded in his mind, and he also would know exactly what song was playing the moment the two of you met. The one thing he would love is a way for him to share all the latest music that speaks to his soul. Get him one of these well-designed Bose portable speakers to do just that. (Don't forget to apply your e-rebates)
Pro Tip: Bring the speaker out on a gourmet picnic at Fort Canning Park, the music will help set a romantic ambience.
He Who likes A Touch of Luxury
Nowadays, we find that the modern guy would know his way around the world of design and would always be on the lookout for something sets him apart from others; like a wallet from Porter. We found that buying direct from their Japan site would save you some bucks. And the availability of our Japan warehouse address would mean you can get your purchases easily.
Pro Tip: Slide in some sweet love notes, or even a photo of the two of you in the wallet before gifting it to add a personal touch.
For the Inner Artist
He may already own a DSLR and loves photography as a means to help him express himself. But there is an added romantic notion with the art of film. It's probably to do with the anticipation of having to wait to see the results instead of always getting things instantly. Getting him one of these Lomography cameras is a good way to explore the world of analog photography with him. Remember to send the parcel to our Hong Kong warehouse to save on shipping!
Pro Tip: Set a date with him in one of the more picturesque neighbourhoods of Singapore and get snapping. You'll bond over the whole process of getting the film developed and going through the photos.
The Creature of Comfort
Sometimes the best gift you can ever give your significant other is the gift of quality time. And we all know of the guy who's favourite thing to do is nuah. So the ideal gift for someone like that is the Amazon Firestick. It turns your regular TV into a Smart TV, giving you access to all the latest series or movies on Netflix, Hulu, etc. If he already has the Firestick, chances are he's eyeing getting an Alexa.
>Pro Tip: This is an excellent way of setting up the shows you love to watch as a couple and just binge watching them the whole day. Maybe even get a popcorn maker off Amazon too!
We hope our picks help you out in taking off the stress in choosing a gift. At the end of the day, we would love that you end up having a memorable Valentine's Day.