Continuing on with our sustainable clothes theme, Frugi is offering upto 50% off on baby and kids items throughout their shop! With free shipping within the UK use this cheaper option and sign up with us to get it to your door!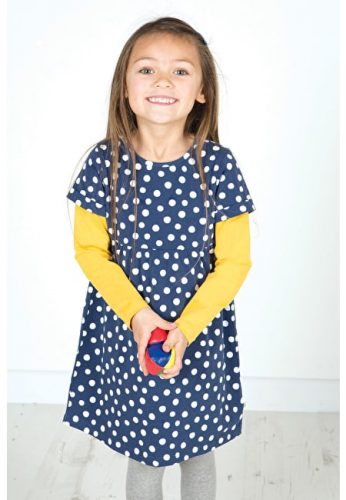 Busy Lizzie Dress
Was : £28.00, NOW: £16.80
Made from super soft organic cotton jersey with a touch of elastane for extra comfort and longevity, this dress has lovely fold ups on the sleeves, pretty gathers at the waist and poppers at the back of the neck (only up to size 3-4 years) to help make dressing time a snap.


Button Applique Top
Was : was £19.00, NOW: £11.40
This brand NEW Button Applique Top is made from scrumptious organic cotton interlock, making it both super soft and durable, with a hint of elastane in the neck for extra stretch and comfort.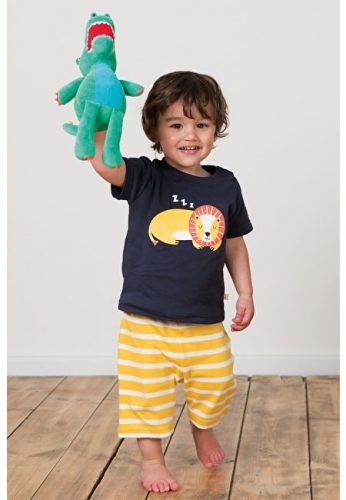 Froogli Soft Toy
Was: £25.00, NOW: £12.50
Made from super soft organic cotton velour, with organic cord elements to create lots of sensory textures for little hands to touch and feel, this toy is stuffed with fab recycled polyester perfect for lots of cosy cud