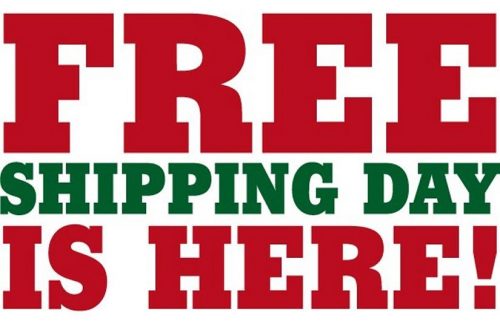 Aahhh… Christmas shopping… Instead of feeling all jolly, the thought of shopping itself brings a feeling of dread.
Thank the fairy lights for online shopping, yeah? That is… if you're a diligent shopper and made sure you checked off your entire list a couple months in advance.
That's probably why Free Shipping Day was created, because everyone gets too busy at this time of year and will ALWAYS leave gift shopping to the last minute.
And what we discovered is that there is a huge, huge, HUGE range of participating stores.
And don't forget! We are giving away S$10 worth of shipping in celebration of Free Shipping Day for every new signup!
To help you, we've browsed through the list and have picked something for everyone in the family!
For Mom:
Banana Republic
Saks on 5th
Because for at least one day a year, she deserves to get all dressed up in something other than practical. Hey, why not throw some showy earrings in the mix? I'm sure she'll love it!
For Dad:
Best Buy
Samsung
Let's be honest, Dad usually loves showing off the latest gadgets he got. So why
not get him either a smart watch or a drone. That would keep him occupied all day.
For Sis/the girlfriend:
Too Faced
Keds
Every girl lusts after a makeup palette from Too Faced. It's one of those luxury items you must have in your stash. And chic sneakers are so in right now, haven't you heard?
For Bro/the boyfriend:
Under Armour
SuperDry
It seems that these are the popular brands that many guys seem to be sporting these days. Under Armour would be great for the comfort. And may we suggest one of those cool looking bags from SuperDry to finish the look?
For the Kiddies:
ToysRUs
Melissa and Doug
Kids are truly the best to buy for because they genuinely get so happy with receiving. Between these two stores there's plenty to choose from, whether it's the latest trending toys, or classical wooden toys.
Phew! We hope that's everything on your list all checked off!