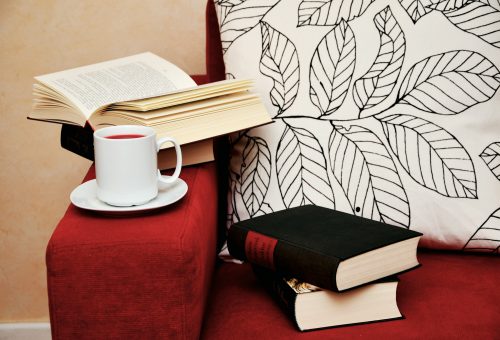 Not a New Year's Eve goes by without talk of resolutions, why not dedicate 2018 to books? If you are ready to curl up with a good book and get a jump start on 2018, check out some great deals from Barnes and Noble now:
●25% Off One Item with code GETGIFTING
What is the top book on your reading wish list? Get it at 25% now.
●50% Off Hardcover Bestsellers
Barnes and Noble is offering 50% on their Hardcover fiction and non-fiction best sellers, check out the full list here!
These two promotions are only valid until December 11, 2017 at 2:59am EST. Worried that you might miss the promotion end-date? Fret not, here are more promotions which are valid until January 9, 2018 at 2:59am.
●Favorite Paperbacks: Buy 2, Get the 3rd Free
If you prefer Paperbacks, you can stock up for your reading resolution from this Buy 2, Get the 3rd Free sale now. Explore the selections here.
●DC and Marvel Graphic Novels: Buy 2, Get the 3rd Free
If you are more of a visual person, lay your hands on all your favourite graphic novels from DC and Marvel 3 as you can get 3 for the price of 2 now!
Barnes and Noble offers Free Standard Shipping within the continental U.S for orders over $25. Sign up with us to take advantage of these offers!