[Christmas Gift from BuyandShip]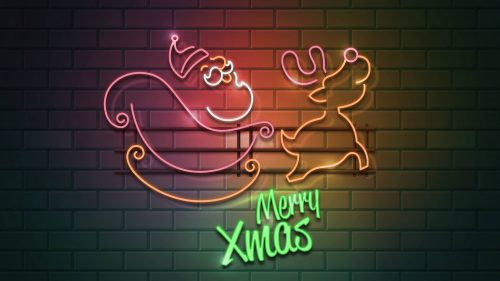 BuyandShip's Santa is coming to town now! From now to 10 Dec 2017, you will be entitled to participate our Christmas Gift giveaway by completing below 4 steps. Grab your chance to win a US$200 Christmas Gift!
It is quite simple:
1. Like our Facebook Page
2. Share this post on your timeline as public
3. Tell us what you want for Christmas at the comment box of the post(the value of the gift must under US$200), and the reason why you want it(a 100 words line will do)
Sample comment: "I want Massdrop x Sennheiser HD 6XX Headphones for this Christmas, it has great sound quality and it is made in Ireland! @A,B,C" The more creative you get, the better your chances!
4. Tag 3 Friends
4. Click and fill up the Google Form here to finish.
=========================
The 2 winners will be picked by the creativeness of the reason, and the gift will be delivered to you via BuyandShip's service.
Promotion Period: From now to 23:59 PM, 10 Dec 2017
The winner list will be announced at our Facebook page by 11 Dec 2017.
Each member account is limited to one entry only, and there is only one chance to win the prize. If there is a repeat, the participant / winner will be disqualified from receiving the prize.
. Once the information is submitted, it can not be revised.
. Participants have to have a registered address in Singapore.
. Participants can not pick embargoed products and the participant / winners will be disqualified from receiving the prize. Embargo Catalog:
http://www.buyandship.today/shipment/restrictions/
. Participants can only select products from U.S., UK, Japan, Korea or Hong Kong online shops
. Participants can only pick one product worth US $ 200 or less and any claim beyond the price will be canceled
. If the online shop does not accept overseas payment, or can not be sent to the transfer warehouse, we will contact the winner to pick another gift.
. If gift is beyond the limits of transhipment, we will contact the winner to pick another gift. Shipment restrictions details here.
. Each overseas online shop delivery progress is different, temporarily we are unable to provide the actual collection date; when the gift arrived in Hong Kong warehouse, we will have a special staff to inform the winner when delivery is ready to be sent to your door in Singapore.
. The gifts cannot be exchanged or exchanged for cash
. Participants understand and are willing to abide by the terms and conditions
. In case of any dispute, BuyandShip reserves the right of final decision