We could hear the sinking of countless hearts when the news was just confirmed yesterday.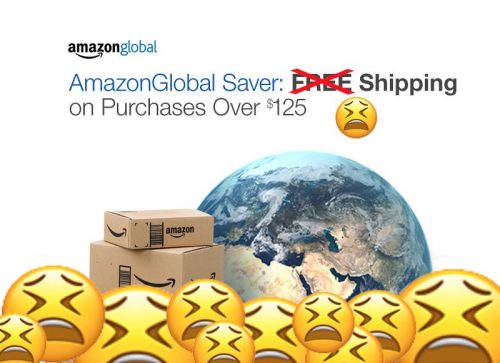 (Credit: Channel News Asia)
No more free shipping from Amazon to Singapore? How can it be??
We know of many friends who could spend hours (days even) perusing through the seemingly infinite pages on Amazon, ultimately happy that they are able to purchase products not available in Singapore, and save money while at it.
But without this cherry-on-top service, Free AmazonGlobal Saver Shipping, would shopping on Amazon even make sense anymore?
Thankfully we KNOW how to get our hands on what we want WITHOUT having to pay a small fortune.
Even better, you also get access to other items originally not eligible for AmazonGlobal.
All you have to do us register at BuyandShip.com.sg and make use of our US forwarding address.
We are still offering $5 of credits with every new signup. THAT'S our cherry-on-top!