Every time you walk down the streets of Myeongdong in Seoul, or confused everytime you enter a K-beauty store? We've got you sorted! With SokoGlam's BlackFriday/CyberMonday 30% off everything in store, it's hard not to take advantage of the offers!
Any typical k-beauty routine includes these steps, and the pro choices for each step :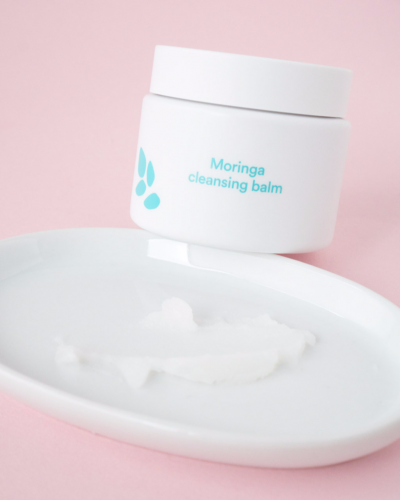 1. Cleansing
Oil Cleanser : Moringa Cleansing Balm
It does what you expect a cleanser to do and more! It breaks down makeup, dirt, excess sebum, and pollution on your skin's surface and works to build natural collagen to prevent fine lines and fight the signs of agingas well as promoting smoothness and softness to the skin.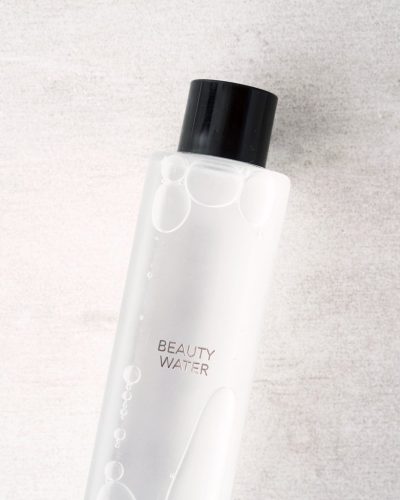 Water Cleanser / Toner : Son & Park Beauty Water
It creates a clean base for the next steps in your skincare and makeup routine. The Beauty Water is not just a cleanser but it mildly exfoliates to help sweep away dead skin cells, revealing brighter skin tone and smoother texture and preps your skin to absorb the next skin care steps, while adding in a bit of moisture.
2. Exfoliating & Prescriptions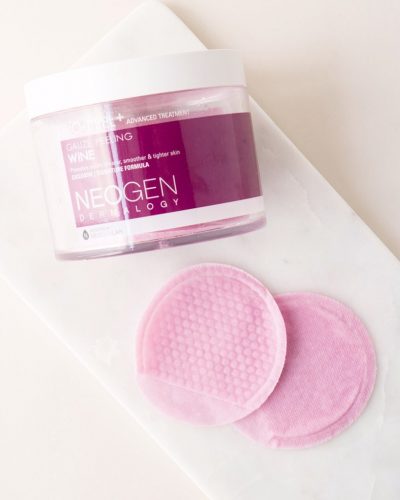 Exfoliator (although this is only recommended for 2-3 times a week) : Bio-Peel Gauze Peeling Wine.
With 30 single-use exfoliating pads, this product provides gentle yet effective exfoliation of dead skin cells and impurities, leaving skin smoother and clear. Dead skin cells are sloughed off the surface of the skin using the unique 3 layer pad technology, as lactic acid penetrates deep into your pores to clean out pore-clogging debris.
3. Toner, Essences & Serums
Toner : You can double up with Son & Park Beauty Water for this step!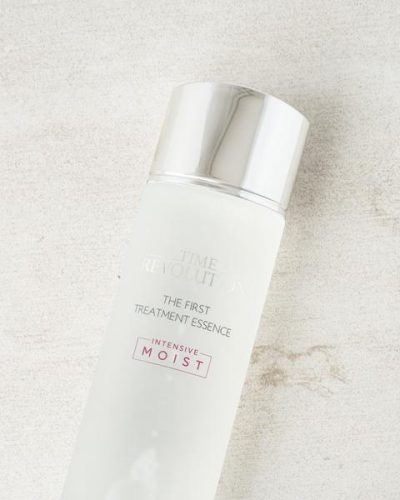 Essence: Missha's Time Revolution First Treatment Essence Intensive Moist
This newly upgraded water-like essence is a cult favorite among skin care lovers because it's well-known to repair damage and even out skin tone in just a few weeks. And with an additional 40% off on all Missha's product, it is a steal!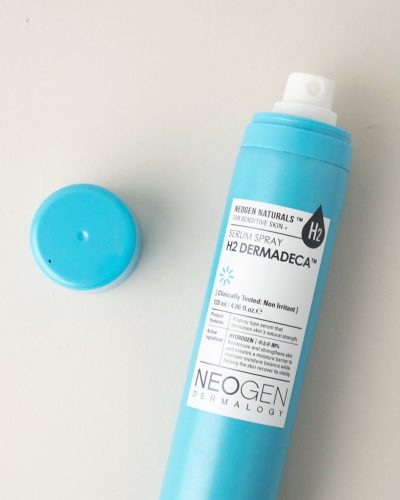 Serum: H2 Dermadeca Serum Spray
This serum mist that hydrates and repairs skin in a flash. The formula is fortified with niacinamide and vitamin C that brighten the skin and fight aging signs, Centella Asiatica extract that calms inflammation and stimulates new cell growth, and collagen that plumps up your skin.
4. Treatment / Emulsion & Cream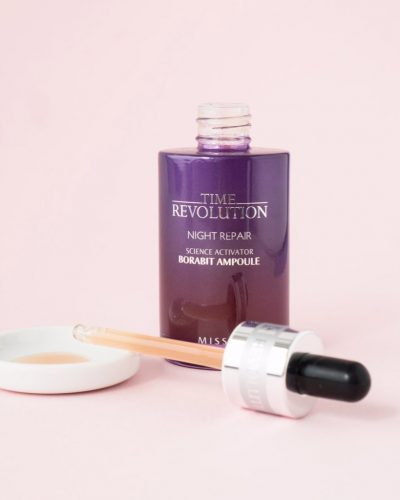 Treament : Time Revolution Night Repair New Science Activator Ampoule
One of Missha's star products, this ampoule helps to give you a dewy, supple and clear complexion. Often compared to Estee Lauder Advanced Night Repair as its less expensive dupe, this serum has developed a cult following due to its ability to repair and hydrate, giving you luminous smooth and even-toned skin with regular use.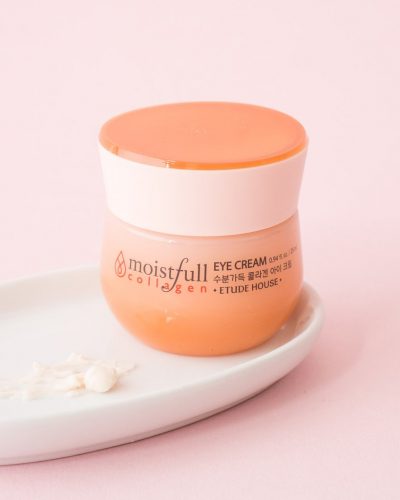 Eye Cream : Moistfull Collagen Eye Cream
Enriched with the brand's super collagen and Baobab seed oil, it nourishes, moisturizes, and firms the delicate skin around your eyes while preventing fine lines.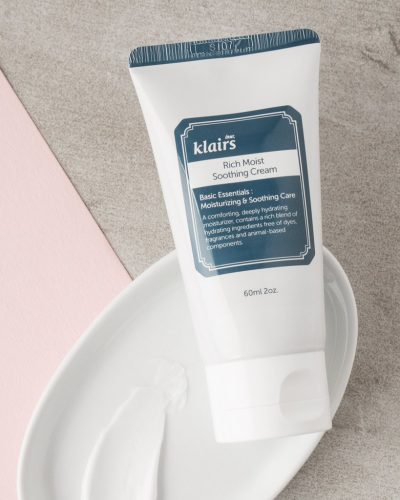 Cream : Klair's Rich Moist Soothing Cream
This rich cream promotes immediate and long-term moisture through a nourishing formula for sensitive skin. It works to strengthen your skin's protective barrier, rescuing dry and irritated skin, while improving its natural cell repairing capabilities.
5. Finishing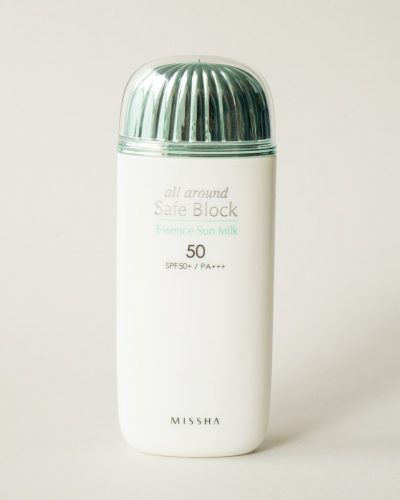 Suncare: Mild Essence Sun Milk SPF 50/PA+++
Never forget this important step to keeping your skin supple and young looking! This K-beauty favorite is a perfect lightweight sunscreen that gives powerful broad spectrum UVA/UVB protection as a staple in your daily skin care routine.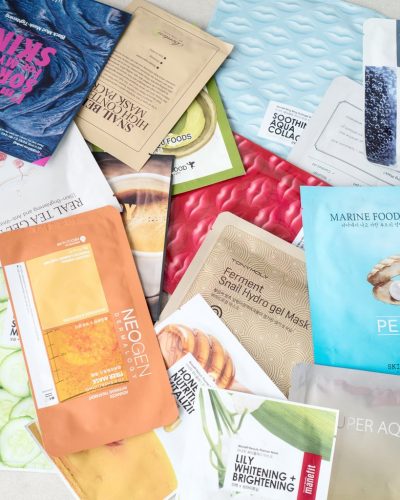 BONUSSheet Mask : 7-Day Sheet Mask Challenge Set
Don't know what's best for your skin? Why not try them all. SokoGlam's Mask set has the best seller items from the site for you to try!
Take advantage of Soko Glam's free shipping and remember to use your credits to get the first 1lb free shipping, right to your doorstep! Register NOW!